The Family Feud Between Mum-of-Two, Lola Omotayo-Okoye & Her In-Laws Continue Unabated As Her Husband's Twin, Paul Drags Her To Filth On Instagram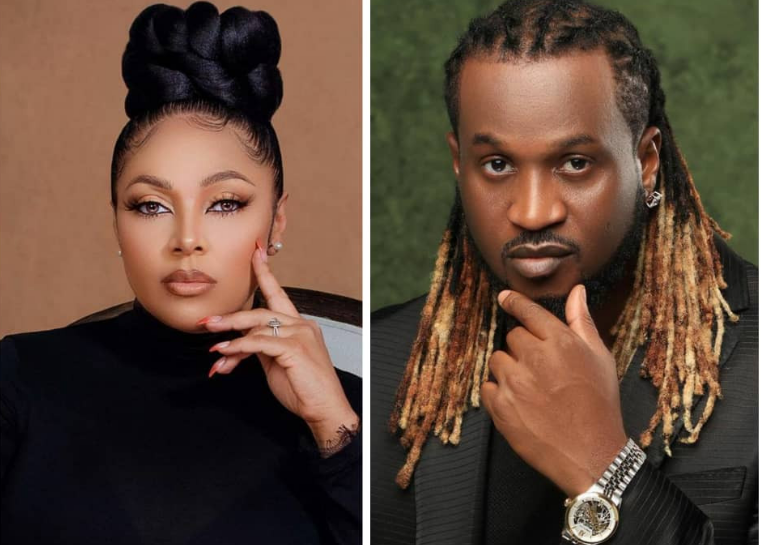 It appears that tensions have continued to simmer and the family feud that saw the superstar music duo, twin brothers Peter and Paul Okoye split has continued unabated. At the centre of the whirlwind is Peter's wife, mum-of-two, Lola Omotayo-Okoye.
It is not very clear how the embattled mum-of-two crossed the wrath of her in-laws but it is not news that she has been touted as a catalyst in the family feud. Her husband's twin, Paul, has now called out Lola over her birthday post appealing to him and his twin brother – her husband, Peter Okoye, to settle their differences.
READ ALSO: Lola Okoye Shares Inspiring Piece On How She Handles Family Tensions
On Wednesday, November 18, Peter and Paul Okoye of the defunct PSquare group, turned a year older. In 2007, both brothers went their separate ways following irreconcilable differences and have refused several pleas to settle their differences.
On Wednesday, Lola in a post shared on her IG page, appealed to the brothers to make peace. Her post read:
"Hmmm….to the twins @peterpsquare @iamkingrudy whether you like it or not, you are brothers; you are not only brothers, you are TWINS!

I wish you both a very happy birthday! Life is short, make the best of it! Respect and Love should be sacrosanct! As we get older we should realize that life is precious and time waits for no one. My 2 cents!

More blessings upon both your lives in Jesus Name."
Paul has now responded to her post. He opined that Lola is being manipulative as they haven't spoken to each other for 4 years but "every 18 of November you come out as usual to type shit meanwhile they don't know the evil things you do behind closed doors"
Read his post as he shared on his Instastories below
In another update, Paul continued to call out Lola Okoye on Instagram, where he says he hates pretenders.