Alarming Consequences From Mutated Coronavirus Strain In The UK Spells More Trouble For Global Fight Against Pandemic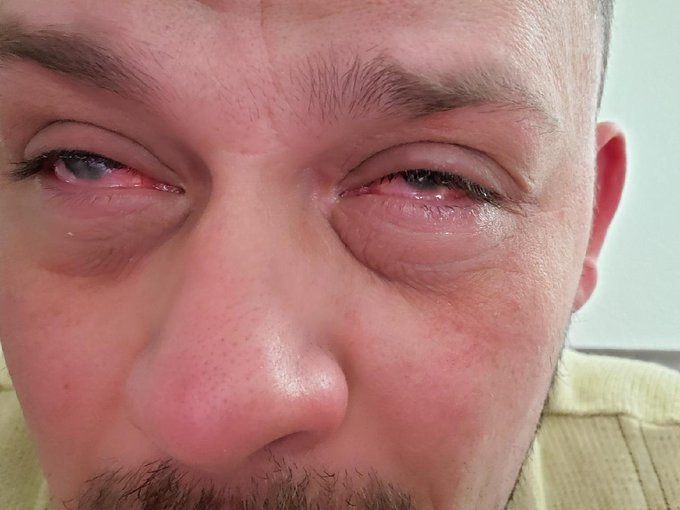 Just when we thought the fight against the novel Coronavirus was grinding to a halt, it appears that the world may just yet be beginning to understand what it is really grappling with. After many world pharmaceutical giants researched and rolled out vaccines to tame the devastating virus that stopped humanity and took a lot of lives through out this year 2020, a new and "out of control" strain of the virus with dire consequences has emerged in the UK.
A lady shared details of what happened to her brother after he recently got infected by the mutated Coronavirus. Health experts across the world are currently battling to understand the mutated Coronavirus.
Twitter user @Jennydissents shared a photo of her brother's eye after he got infected.
READ ALSO: 'COVID dementia' -New Study Suggests COVID-19 Can Directly Enter The Brain
She wrote
"My brother has a mutated strain of Covid-19; he woke up BLIND & an ambulance took him to the ER.

I guess it's a rare strain; less than 10% get it.

They have no idea how much of his sight he'll recover. Hopefully all! How terrifying! "
See a screenshot of Jenny's original tweet below.