Here's Why BBNaija's Ifu Ennada Goes On A Social Media Rant To Call Out Entitled Members Of Her Extended Family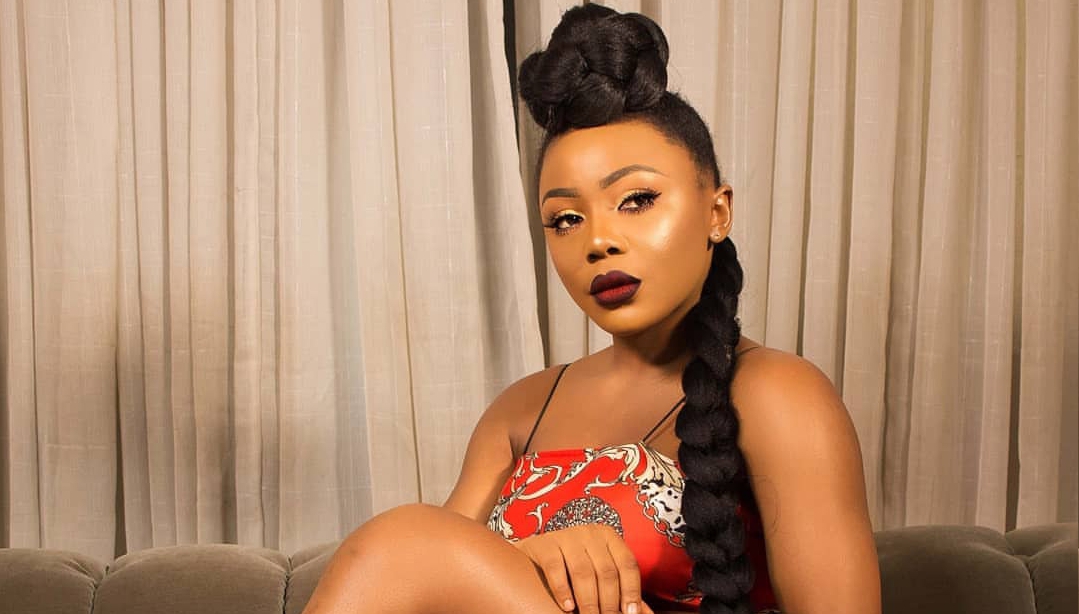 Big Brother Naija star, Iheme Faith Uloma, popularly known as Ifu Ennada, has been known to share things bothering her on social media and she recently called out entitled members of her extended family.
According to the businesswoman, she had been sending them free money since 2018 and she didn't even stop during the coronavirus lockdown when things were tougher for everyone.
The reality star lamented bitterly that none of them deemed it fit to ask how she and her businesses were doing but resorted to calling her names because she did not send anything in the past few months. She called them selfish and asked if she came to the world to die for them.
Ifu went further to say because she helped them in the past did not mean that she owed them and that life wasn't easy.
She finally said that they should do better in appreciating her financial help because it is not easy to make money.
In her words:
"Extended Family and Sense of Entitlement I have sent you and different members of your family various amounts of 'free money' since 2018. Even last year, during Covid Lockdown I sent money.

Nobody is asking how I am doing or if my businesses are surviving, but I'm getting messages telling me 'God will judge me' because I haven't sent any 'free money' in the past few months. How selfish can you be? Did I come to this life to die for you? Rubbish."
READ ALSO: Cool Or Not? Fulani Wife, Zahra Danejo Narrates How She Taught Her Hubby's Entitled Friend A Lesson
See her full post below: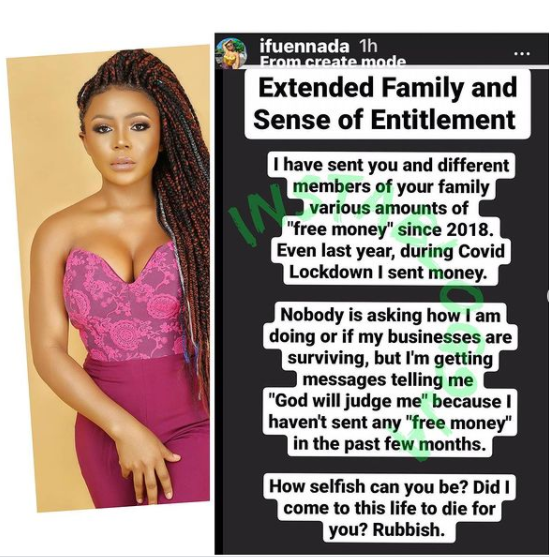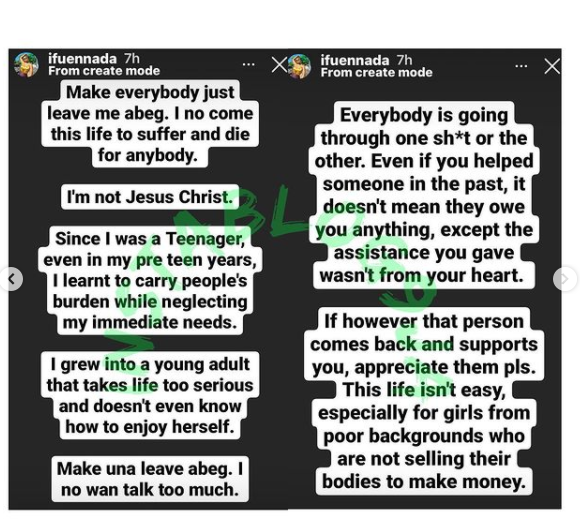 SEE ALSO: Mom of three CANCELS all Christmas presents for her 'entitled' and 'ungrateful' kids to teach them a lesson