48-Year-Old Mena Efua Finally Serves Admiration After 18 Years Of Waiting To Conceive
That indescribable joy you have when the much anticipated for, finally happens. A couple who looked to conceived for 18 years has finally welcomed a beautiful and healthy baby girl.
A popular Ghanaian journalist, Afia Pokuaa and friends of the couple shared the good news on Facebook on Sunday, March 14.
Meanwhile, the 48-year-old new mother also shared her testimony in a statement, thanking God for remembering her after almost two decades of marriage.
The Ghanaian woman identified as Mena Efua Gyan Mould shared photos of her huge baby bump and wrote: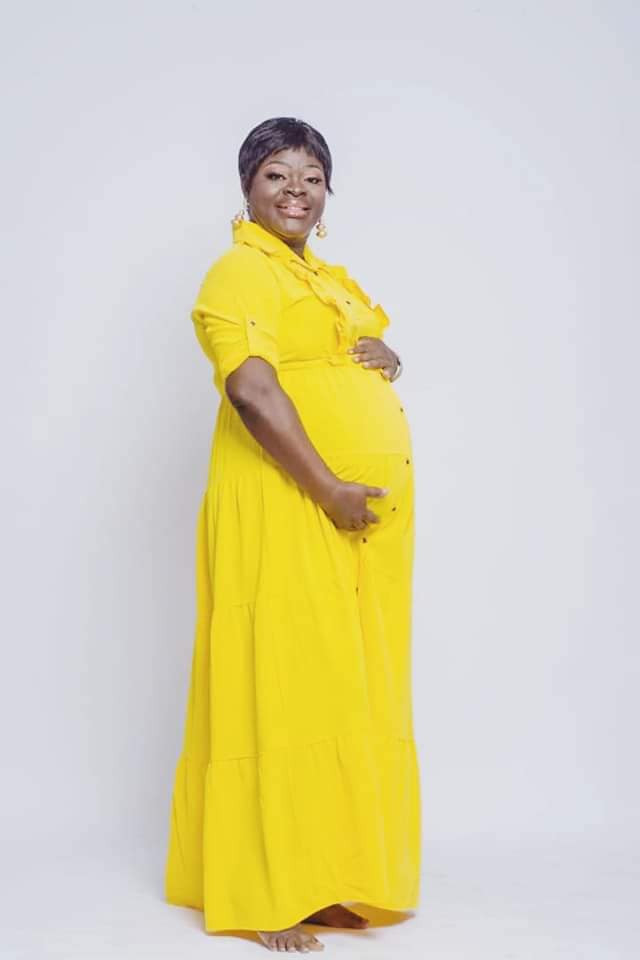 "My TESTIMONY @ 48yrs. But those who hope in the LORD will renew their strength. They will soar on wings like eagles; they will run and not grow weary, they will walk and not be faint.
"Dear family and friends. I want to tell the goodness of God to the world. What seems impossible is always possible to God. Though not an easy journey. This is the reason I've been missed on Facebook.

After 18yrs of marriage, God remembered me, big time. And I have delivered a beautiful baby girl all praise to His name."