Postpartum: New Mum Shocks Followers After Showing What Pregnancy And Childbirth Did To Her Tummy (Video)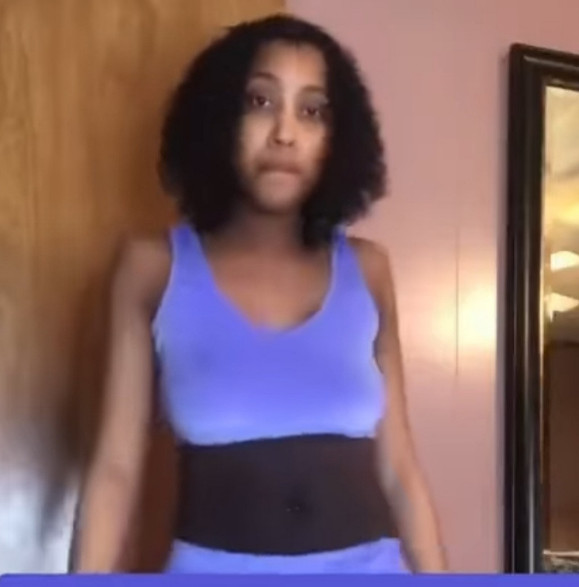 Many women are left with scars, stretch marks, and loose skin after giving birth. It's heartwarming to see women of today try not to hide their scars.
A video of a new mother has gone viral after she shared what pregnancy and childbirth did to her tummy.
The unnamed mom took to TikTok to share the unbelievable video of herself taken three weeks postpartum. In the viral video, we could see her belly had snapped back, making it hard to believe she just welcomed a baby.
According to her, she didn't get any stretch marks during pregnancy and after childbirth. However, the colour of her stomach changed.
The visibly light-skinned woman now has really dark skin around her stomach area and it took viewers several seconds to realize she was not wearing a black mesh top in the video.
READ ALSO: Expectant Mum Trolled Over 'Black' Tummy Hits Back
She said she hopes her tummy goes back to its original colour.
READ ALSO: 6 Skin Changes Pregnancy May Bring to Your Body & What to Do