Nigerian Singer, Lilian Okays Recounts The Ultimate Betrayal She Suffered In The Hands Of Her Darling Husband And Her Two Married Friends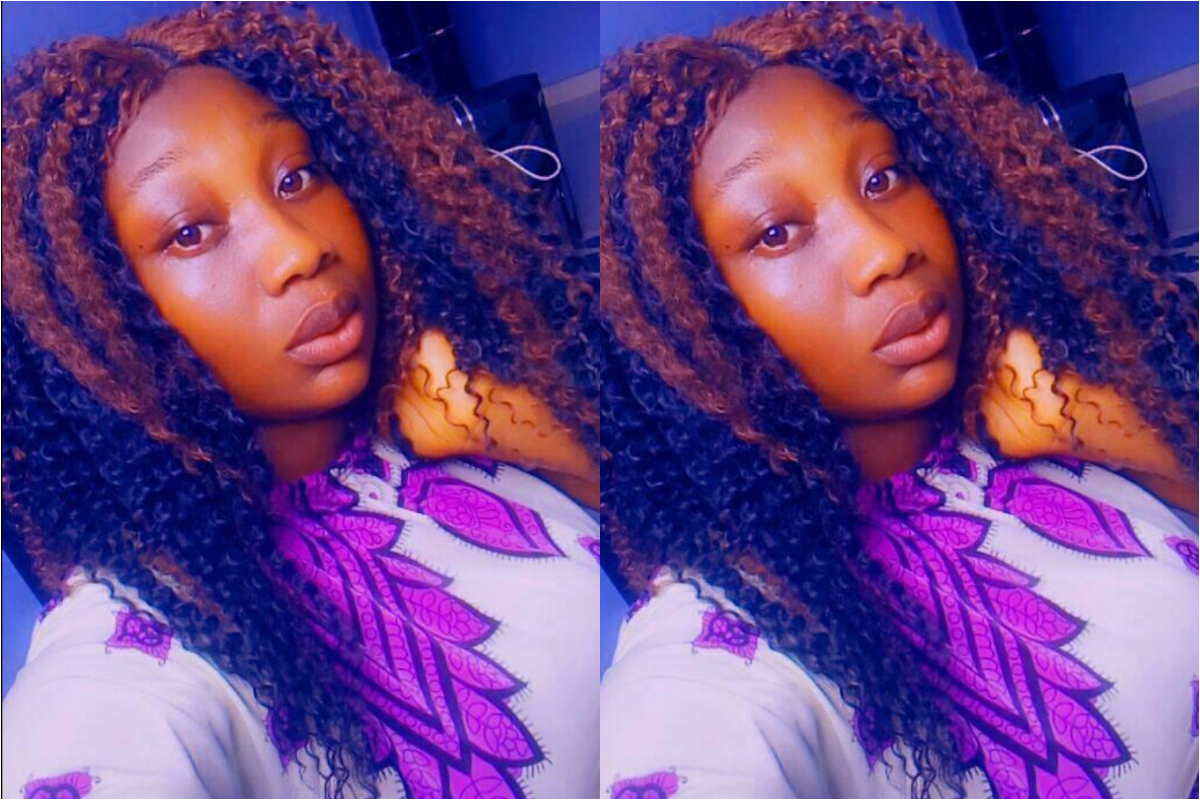 A young Nigerian singer identified as Lilian Okays took to the social media app to share the jaw dropping story of the ultimate betrayal played out between her husband and her two best married friends.
According to Lilian, she was 5 months pregnant when she started having dreams of her man sleeping with her friends. As the dreams kept occurring, she decided to ask her darling husband who according to her, ignored the big question, saying it's pregnancy that is making her see things that are not real.
Read the rest of the post she made on her personal social media handle on Facebook…
"I remember when I thought I was gonna end it all. It all started when I started having dreams of my man sleeping with my friends. It kept occurring and I kept asking my man but he kept ignoring the big question.

I was 5 months pregnant and my man will say it's pregnancy that is making me see things that are not real. Our finance began to crash gradually until we were not able to eat twice a day. I prayed and fasted till yet no change. I wondered what went wrong.

Fast forward to March 2020 when I put to bed my second fruit and the lockdown came, how we managed to survive, it's God that knows. The dreams kept coming until April 2020 my man woke me up early in the morning that he has a confession to make.
READ ALSO: Nigerian Woman Decries How A Friend, Cordelia Rowayinor, Suffered The Ultimate Betrayal In The Hands Of Her Best Friend Of 25 Years
My heart pumped and I couldn't say anything. I kept nodding my head like agama lizard and had thousands of words in my head wondering what he would say.

He said, please don't throw our baby down, after my confession, whatever punishment you choose to give me, I deserve it.

He then said, I slept with your friends (in a faint voice, I said which of my friends). He said the two women you're close to. I was silent, I couldn't think straight. How can a married woman hurt her fellow married woman. In my head I was like I will destroy their home, I will bring down heaven.

I couldn't utter a word…right there I had two options, leave or stay. I picked my wrapper, backed my baby and walked out straight to one of the woman's house, met her husband, greeted him with a smile, I met the so called friend I called she was stammering, Oh hem, woman of fire, I wasn't expecting you.

After a few minutes, I asked her 4 kids to go out and play. They went out and I asked her….You call me sister, you do prayer with me, I was your prayer partner, why did you decide to hurt me, I know what you did, she couldn't say anything. Well I forgave my man and friends involved, I know karma will surely visit them."