'How Growing Up Without A Father Shaped My Life' –Hip Hop Icon, Eedris Abdulkareem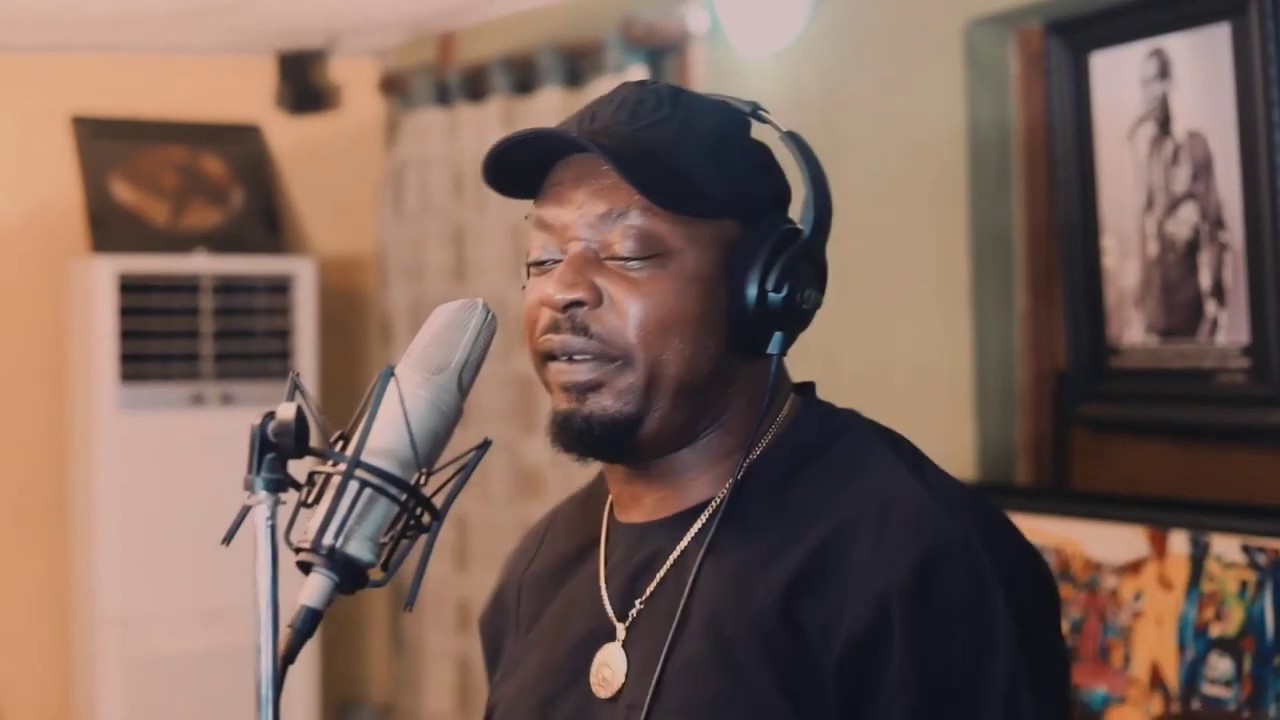 Veteran entertainer, Eedris Abdulkareem is a very popular Nigerian Hip-hop artist, songwriter and singer. He is the lead rapper of the defunct Nigerian hip hop boy band "The Remedies", a pioneering Hip-hop group that took the Nigerian music scene by storm.
The Kano born and bred artiste became the rave of the moment in the late 90s and early 2000s. Eedris was unarguably the rap master of his era. Some of his hit tracks remain evergreen in the memory of many music lovers.
Eedris was the poster boy of major concerts in the country and abroad. His stage performance was second to none as it's always filled with energy and this has over the years earned him a huge number of fans who are still crazy and go ecstatic whenever they listen to any of his tracks.
Born into a polygamous family in Kano, Nigeria, his father was from Ilesha, Osun State, and his mother was from Ogun State, Eedris adopted Kano as his state of origin. He lost his father when he was 2 and 8 of his brothers. He was the last born and the light of his family.
In an exclusive interview with "AWA Studio" one of the fastest-growing music production outfit in Nigeria, the married dad of three revealed a lot about his humble beginning in Kano, what he encountered growing up not leaving the moment he ventured into Hip-hop Music and how he hit it big in the industry.
Below are the excerpts from the inspirational experience shared by the artiste…
"You can be anything you want to be if you have the opportunity of meeting great people around your way like 'Baba Kekeke' (Veteran Kenny Ogungbe) who gave me the opportunity to be what I am today. And I'm glad I also passed the touch to people like Timaya even though they never recognize me till now.

You know it's like 20 years ago I sang 'Nigeria Jagajaga', those who were growing up who was one year old then thought I was stupid that I should have been making so much money with those whom I sing praise, those are the individuals. But today, it's 20 years later and they all came out while we were in Nigeria to say 'No to Police Brutality."
SEE ALSO: How Kenny Ogungbe Saved Me From Having Baby Mamas – Eedris Abdulkareem Recounts
On his background and how growing up without a father shaped his life, Eedris shared:
"I went into music because it was like a call to me. It wasn't like a call to make money from the music business. I was a very shy person in one room in Kano State, an Islamic state where I learnt to understand that it's not about your tribe or your religion. It's about your individuality.

I was coming back from school one of those days and I went to the neighbour's house to watch television and the father came in while we were watching "Dracula" and he was like you all should get out of this house. Go and tell your dad to get you a TV.

That was the most important moment in my life. For me, it was challenging. I was just 12. So I left. I was going to see my mum and ask where is my Dad? What's up, where my Dad? The owner of that house where we watched TV just told me to go and tell my Dad to buy me a TV and my mum started crying.

At that moment I learnt something. I felt that I have done something wrong and I asked my Mum; why are you crying? And she was like your Dad is dead and I'm your Dad, I'm your Mum. I became a man at that moment. I was 12. At that moment I was representing Kano State as a Table Tennis player collecting salary.

I think there's something about the young Eedris that is still in me and I can't let go. I'm still persistent about everything that I stand for: to be persistent and just speak the truth. I stay hungry even when I know that I'm very comfortable.

In the Military school where I was a Table Tennis player, my Agriculture teacher came and he said what's up guys, how are you guys doing? Today we are going to be having an event at the soldiers club. We are going to be having performances and all that.

I was like really! Let me go check it out. For the first time, I saw boys rapping (demonstrating attitudes of typical rappers). I was like this is real Hip-hop culture. It was beautiful men! Then I said THIS IS IT! THIS IS IT!! THISIS IT!!! I have got the weapon."
Narrating further, Eedris said:
"I lived under the bridge for more than four months. I have this Jersey No.9. I will wash it in the evening and wear it in the morning. One night, I saw the same dream which was of the Microphone that was swinging to speak the truth and started to live under the bridge.

Go to Ray Power. GO TO ALAGBADO! GO TO ALAGBADO!! GO TO ALAGBADO!!! So I left very early in the morning around 6, I got to Ray Power around 4 in the evening with a lot of fight with different bus conductors because I had to survive.

There was this uncompleted building opposite Ray Power, that's where I was staying. I was living there. I have lived there in my dream. I wanted to take my mum out of poverty. This is the most important period of my life and the most important part of the life of every lost son, coming close to your dream.

So "Baba Keke" came through and he opened the door. When he opened the door, I was next to the door. I was trying to prostrate. He held me up and he embraces me.

The relationship that I have learnt from Kenny Ogungbe has made me so mature and successful and taught me that you don't have to make noise and that you doing very well. That's Kenny Ogungbe for you. He was like; 'what can I do for you?' I was like; 'Baba K, listen to this song'. And he listened to it not up to 30 seconds and he said this is going on the radio right now.

Baba is a man that will give you the opportunity and attention you need even when you least expect it. That's huge. At that moment my life changed. Baba Keke was the best thing that ever happened to me and I have added value to lots of lives the same way Baba Keke has helped me. I'm so glad I have done the same thing to people. Baba Keke trained me. He was my 'Best Man' on my wedding day.

In 1998 I sang 'Mio Shako mo'. Baba Keke played it so frequently and after a week he called me saying, guy what's up, you got a deal with British Tobacco. That's how I made my first million naira in music.

Music is a call from God and it's an avenue for you to speak the truth. Music is a weapon. Music is a tool for you to add value to the lives of every generation that would listen to you. If that's not happening in your life, then you are a long thing no matter how many hits that you make.

The life span is 3 months then you sing another song. But evergreen songs remain evergreen forever. Passion music was the best thing I thing that ever happened to me because I speak to represent the voice of the voiceless.

It feels good to know that 20 years ago when I sang 'Nigeria Jagajaga', some individuals said I was on drugs. And all of a sudden they all realized that all I was saying was true. And 20 years later, that makes me feel so good. Conscious music for me is the best thing."