Double For The Delay: Read Olalekan And Irene Oyewole's Amazing Testimony After 13 Years Of Waiting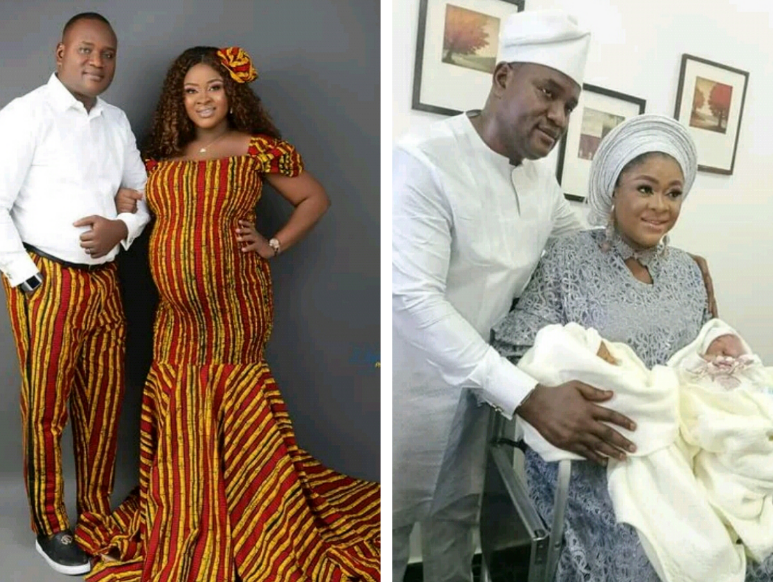 A Nigerian couple, Olalekan and Irene Oyewole has become an inspiration after welcoming a set of twins after 13 years of marriage.
Mrs Oyewole gave birth to the twins, a boy and girl late last month while the christening was held on Sunday, August 1, 2021, at The Redeemed Evangelical Mission, Lagos (TREM).
The couple's friends and family members have taken to Facebook to share the testimony and celebrate with the new parents.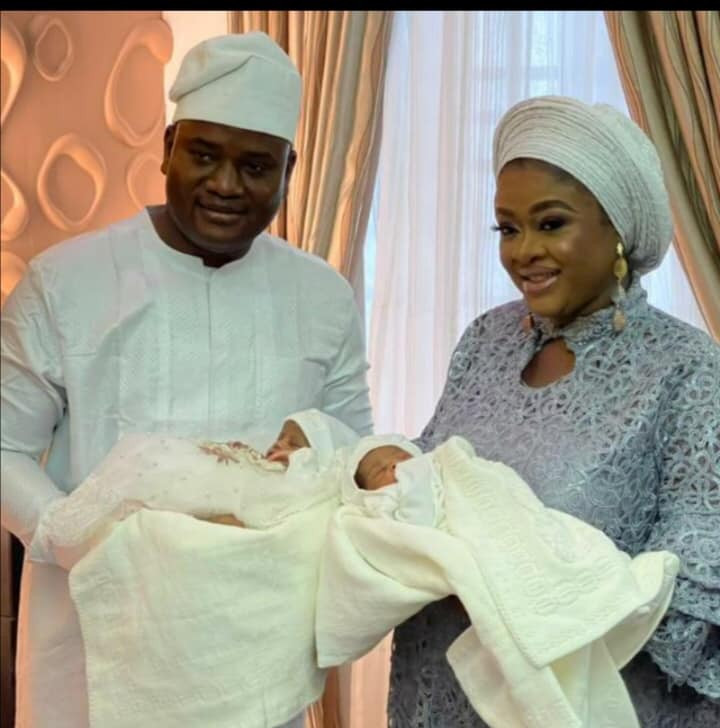 Below is a post by Irene's sister, Martha Osaretin Oluwande…
"Ok, Here is another proof that what God cannot do does not exit. A set of twin a boy and a girl after 13 years of marriage. It can only be God.
SEE ALSO: Tears Turn Into Joy! Nigerian Woman Delivers Triplets after Six Years of Marriage
When I just got married, in tears I told God "Lord if you are going to bless my marriage with a child immediately please give it to my sister for she has waited long enough to have her own child, me I can still wait for few years to have mine" not knowing God has a better and bigger plan for her and there I was thinking and arranging things in my small fish brain (chai I limited God sha and I was so sorry for it) I love my sister so much and I just wanted the shame and mockery to be lifted off her.

Exactly two months after my marriage, I took in and I was kind of disappointed because I felt God didn't answer my prayer of giving my child to my sister.

I couldn't tell her the news immediately because I didn't want her to feel somehow or something. But when I finally did these were her words "thank you Jesus for not allowing my sisters to face and experience what I am passing through, thank you Jesus I am grateful".

I was silent and in tears as she was speaking on the phone…..

Fast forward to exactly when I was 3 months pregnant she called me one beautiful morning in a very calm overwhelmed and thankful tone ( and yes there is a thankful tone) and she said " martha the Lord has done it, I am pregnant".

I fell on my knees in tears thanking Jehovah over do. The one who never forgets His own, the God who gives double honour, the God who says a thing and brings it to pass, the God who has turned our shame into dancing.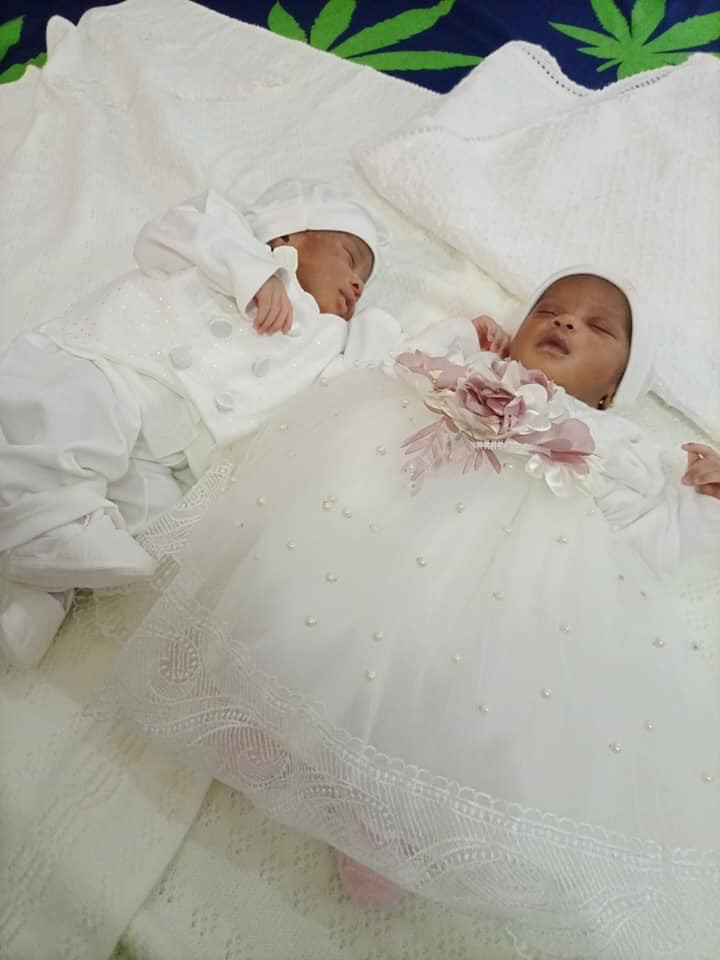 Are you reading this post right now and also trusting God for a miracle like this? It's your turn to rejoice( you will say they have been telling you this year in year out hmmmm, it was the same exact thing they told my sister and her husband for good 13 years.

Today now unko? It finally got to her turn to Rejoice. Yours might be more than 13 years or lesser but one thing is sure, it will also get to your turn to Rejoice and when it's time you will not be missing and nothing will be broken. You will not wait in vain in Jesus mighty name amen.

Please Rejoice with my family for the Lord has wiped our tears. Who did it? Jesus! Oh my God wahoo."