'You're A Cradle Snatcher, A Pervert' -Actor, Timini Egbuson's Ex-Lover Calls Him Out, Warns 18/19 Year Olds Against Dating Much Older Men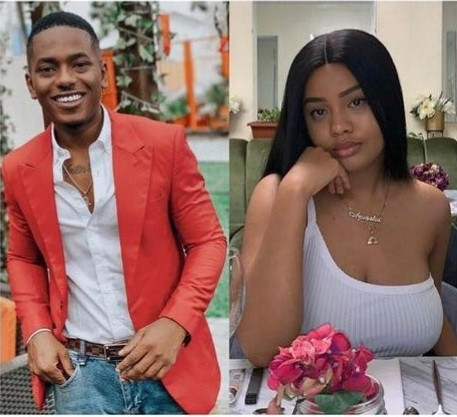 Famous Nigerian actor-presenter, Timini Egbuson's ex-girlfriend has called him out on Twitter, accusing him of targeting naive teenage girls for relationships and sleeping with "everything breathing in Lagos and Abuja."
Timini and his ex-lover, Lydia Balogun went viral last year when it was revealed that the then 33-year-old actor was dating a 19-year-old woman. This led to a debate as people questioned if it's appropriate, considering their age difference.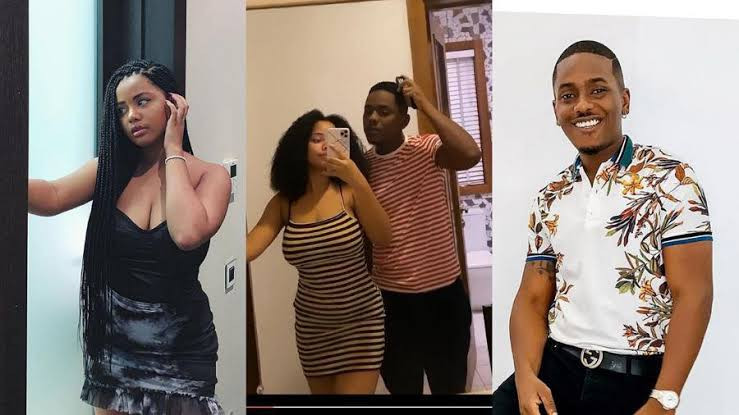 Lydia, in a latest tweet, has now claimed Timini goes after young naive girls. She added that he is currently seeing an 18-year-old Babcock University student.
She called Timini a predator, cradle snatcher, pervert and an "all round terrible person." She said she was warned at the time but didn't know anything about Timini or his past so she stood by him.
READ ALSO: Nollywood Star, Timini Egbuson Releases 5 Tell-tale Signs Every Single Women Should Watch Out For In A Guy
Lydia, however said that while in the relationship, she experienced things that scarred her.
She claimed that Timini, who is actress Dakore Egbuson's younger brother, used to tell her that no one could ever love her again and he slut-shamed her and also spoiled her name to people. She tweet:
"Timini, you have (and I mean this so literally) slept with everything breathing in Lagos and Abuja and you think for one second you can slut shame me? It's the irony for me."
She added that older women who spoke against the age difference between her and Timini last year were called "bitter" and she knows most people will call her bitter for speaking up.
Lydia went on to share screenshots of her message confronting Timini about him dating an 18-year-old and asking him to seek help.
See below…