American-based Nurse, Regina Askia Speaks On How Unrest In the Country Is Impacting The Psyche Of Nigerians Abroad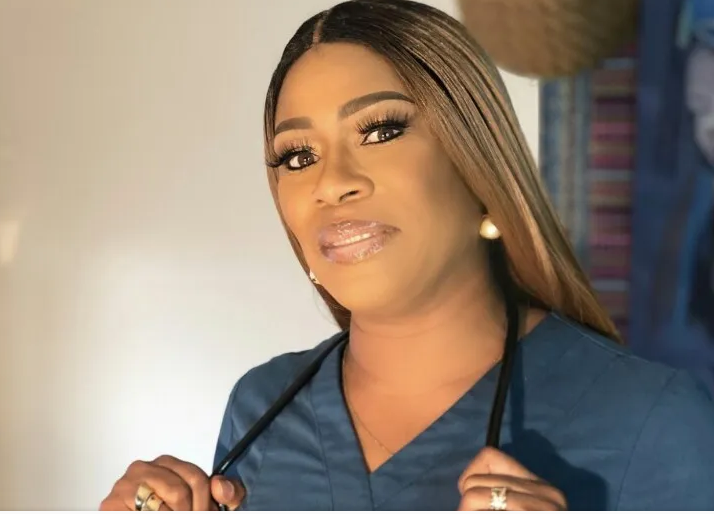 Former Nollywood actress, Regina Askia -Williams, has spoken out on how the unrest in the country is impacting the mental health of Nigerians in diaspora.
According to the Nigerian-born, American-based nurse practitioner, Nigerians abroad are dealing with a lot, worrying about the safety of their family members and even their own safety when they have to visit home.
In a video on Instagram, the former beauty queen and mum of three called on those in diaspora to reach out and support their respective home communities in whatever little ways they can, as they can only have peace when they know that their families are safe. She captioned the video:
"This video is to drive home how the unrest at home is impacting on the psyche of Nigerians across the world.

People are dealing with a lot and on top of that, we now worrying about the safety of family members and even our own safety if we visit home.
READ ALSO: The Candid Conversation Between Former Actress, Regina Askia And Her Teenage Son On Why She Divorced His Dad That Everyone's Talking About | WATCH
Mental unrest will eventually impact your health negatively. Depression is real.

At times like this, let us reach out and support our respective home communities in whatever little ways we can, their safety will give us peace of mind. Also, talk to your provider, for the sake of your mental health.

Nigeria must restructure for its own very survival. May God guide us in His wisdom, amen."
Watch her speak Here…