'Pastors Told My Parents I Was Possessed' -Activist Chidera Onwuzuruike Living With Schizophrenia Shares Her Struggle | What Parents Need To Know About The Mental Disorder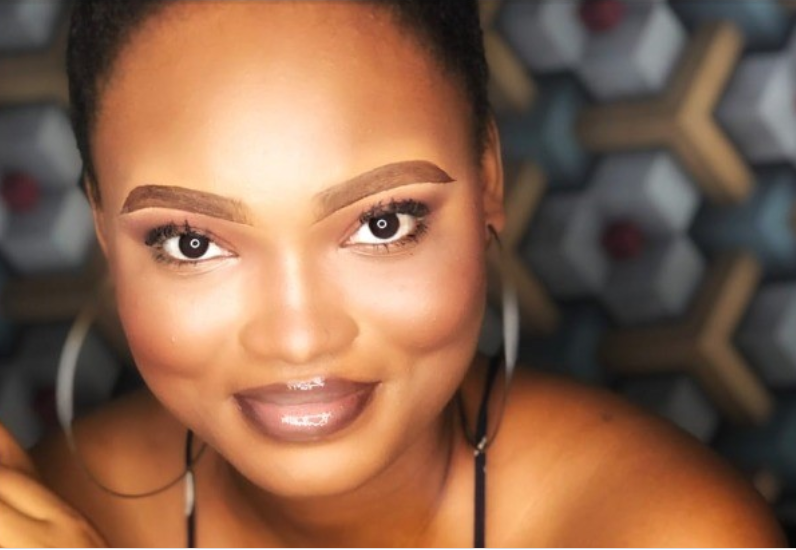 Chidera Onwuzuruike was only 19 when her battle against schizophrenia began.
Constantly plagued with indescribable fear of doom and death and hearing strange voices that kept telling her that she was going to die, Chidera said her struggle with mental disorder took her to places she would never have gone
Chidera, however, stressed that even though her life has been challenged by schizophrenia, she is determined to overcome the disorder and also help create awareness about the mental health condition.
Schizophrenia starts mostly before age 25 – Psychiatrist
According to a Consultant psychiatrist at the Federal Neuropsychiatric Hospital, Yaba, Dr. Dapo Adegbaju schizophrenia develops in children as young as 10 years of age but mostly before age 25.
Explaining what schizophrenia is, Adegbaju said,
"Schizophrenia is a chronic debilitating disorder that severely impairs day to day functioning of an individual. It is characterised by delusions, hallucinations, thought disorders and loss of motivation."
Also, according to the World Health Organisation,
"Schizophrenia is characterised by distortions in thinking, perception, emotions, language, sense of self and behaviour.

"Common experiences include hallucinations (hearing voices or seeing things that are not there) and delusions (fixed, false beliefs)."
WHO said this mental disorder affects about 20 million people worldwide. The global health agency also stated that Schizophrenia is treatable.
"Treatment with medicines and psychosocial support is effective," WHO said
I was hearing voices, lost one academic year due to my mental disorder
Recalling how her battle against the mental health condition started, Onwuzuruike, said her fight against Schizophrenia started slowly but progressed quickly making her lose one academic year in the university.
Sharing her experience with PUNCH HealthWise, she said,
"That day I woke up in school and something just whispered to me 'you'd die today.' I struggled to get the thoughts out of my head but I couldn't.

I still went about preparing for the event I had later that evening but the voice in my head kept saying, 'you'll be shot today, they will rob you and you will die.

When I got to the stage that evening, I forgot my lines. I could barely remember what I was supposed to say. After giving a horrible performance I told my friend that I think something is wrong with me but she assured me I was ok.

Later, things became worse. I became restless. I was always on edge and I was suicidal. I had to tell my roommate to take away any sharp objects around me.

I removed the bleaches, detergent and requested that my knife be taken away.

The thoughts were there but I wasn't able to execute them. I felt like I had restraint. That was the beginning of the degeneration of my health.

It wasn't an easy period because the voices were consistent. Sometimes I heard voices telling me, 'You will run mad.' I started talking to myself. I couldn't sleep. I was disorganised.

I was having nightmares and my speech was disorganised. I isolated myself. I wasn't going for lectures or any social gatherings because I was scared of being killed."
Onwuzuruike, who is now a mental health activist said that during a very difficult period, she visited a private hospital, disclosing that after telling the doctor how she felt, she was only given a malaria medication and placed on sedatives.
SEE ALSO: 'Hearing Strange Voices, Seeing Unusual Things 'Not Madness" –Mental Health Experts Shed More Light
According to her, the drugs caused her to lose track of time and eventually started causing her seizures. As the medications worsened her condition, her mother had to take her away from school.
Pastors said I was occultic, needed to pay to be delivered
Being an only child, Onwuzuruike's parents were agitated and desperate to find a solution to their child's mental health problem. She disclosed that her parents started seeking healing from religious places.
At the first church, they visited; Onwuzuruike said the pastor told her parent that she was having an attack from the devil and prayed for her and assured her that she would be successful at an event she was scheduled to attend in Umuahia.
Emboldened by the pastor's prophecy, Onwuzuruike attended the event. Unfortunately, she recounts that the event was a total mess as she became psychotic. Speaking, she said,
"At the event, I became disillusioned and suffered a dramatic change of personality. Then I was put on a bus and sent back home but when I got home, I realised I didn't even have underwear on.

"The transport fare I had; I gave it out to a stranger. I really can't remember how I got to the park but my father was there to pick me up."
Onwuzuruike said then her parents took her to a private hospital where she was diagnosed with bipolar disorder.
Refusing to believe the diagnosis, her parents intensified their search for a miracle within the walls of churches.
Searching for miracles doesn't come cheap. Onwuzuruike said her family spent a lot of money in churches for prayers, prayer assignments and purchasing deliverance instruments
"One of the churches I went to told me to pay N50,000. They said I was occultic and to deliver me from that occult I had to pay then I would do some spiritual assignments.

"Even when my seizures started, they said I was the cause. They said they'd use coconut water to wash my head for some days and I had to pay one thousand naira for every coconut that was broken in addition to the N50,000 I was asked to pay.

"At another church, they said since I was nineteen, I was to pay N19,000 naira then I would buy eggs, salt, bowl, water, then meet the prophetess in front of the church where they would pour all of it on me."
Schizophrenia is not a spiritual attack – expert    
Dr. Adegbaju, however, stated that schizophrenia is not a spiritual attack, noting that it is a disorder that can be caused by genetics or by psychosocial stressors, or an interaction of both. He added that:
"Any psychosocial stressors can cause it, as well as substance abuse and neurodevelopmental disorders."
Despite being scammed by different churches, Onwuzuruike never got any help nor got better but the hope still burned as they moved from church to church.
It was while in consultation with another pastor that the pastor had advised her parents to go to a hospital for diagnosis while still praying for healing.
After two months of religious misadventure, Onwuzuruike was finally diagnosed accurately with schizophrenia in one of the eight government neuropsychiatric hospitals in Nigeria. She said:
"I was referred to a neuropsychiatric hospital from my school hospital. It was at the neuropsychiatric hospital that I was diagnosed with schizophrenia by two doctors.

"When I was diagnosed, they didn't tell us what was wrong with me, they just placed me on drugs. They told us that I was unwell and that I just had to be placed on medications.

"After taking the drugs for a while I was the one who had to ask the doctor why I was taking drugs."
ALSO SEE: How To Spot Mental Illness In Children & Adults + What To Do- Dr. Ojum Ogwo
Onwuzuruike said she felt the doctors had wanted her to be more stable before they could inform her of her diagnosis. Continuing she said,
"The doctor asked me why I was asking, I said I needed to know why I was taking the drugs, then he told me I had schizophrenia.

"He was shocked when I told him I knew about schizophrenia. I told him I took psychology classes in school.

"He was uncomfortable when I asked him if I would be on the drugs for the rest of my life but he eventually told me yes."
Onwuzuruike said after she was placed on the medications, her parents were cautious as she experienced episodes of being unwell for a while before the drugs started acting.
"I used to have some episodes in the early days when I started taking my medications. At one point the gate was locked so that I wouldn't leave the house.

"But as I continued with the medications, the behaviours stopped. It took me about 10 months before I got myself together. Even for people who want to get medical help, it would look like nothing is happening at first but after a while, you begin to recuperate.

"And the recuperation is very fast but for the first few months you might not see the desired changes you want even as you keep taking your drugs."
In spite of the traumatizing health challenge Onwuzuruike faced, the lively young woman says she was never alone as her true friends never deserted her.
After two years on the medication and now in her final year, she said she hasn't relapsed and "My lecturers have been helpful and encouraging. There's no problem educationally."
Onwuzuruike also added that she had undergone three months of psychotherapy after diagnosis.
Telling people about mental health 
Asked if she is concerned about letting people know she lives with schizophrenia, the activist said, "I talk about it because it gives me an edge so that people would know what to do when around me".
She added that it created a bond between her and her roommates. She said,
"I would say if you have a mental health struggle like this, don't be scared of sharing it with people. It's a form of therapy.

"For people that are concerned, just be discreet about who you are telling unless you are like me that has grown confident and bold."
On her fears and concerns about living with schizophrenia, Onwuzuruike, who is also a radio drama writer said,
"Having schizophrenia is not a tag, it is who you are so you should embrace it. There will be challenges and I have concerns for the future, about me having a stable marriage, relationships, families but that doesn't deter me at all. I still believe that I have a beautiful future ahead of me."
People with schizophrenia can live a normal life
Adegbaju also said that people with the mental disorder can live a normal life as long as they "adhere to their medications, avoid stressful conditions and report any signs promptly for attention."
He added that the condition is managed with aid of medications, psychotherapy, or both.