Nigerian Music Star, Davido Opens Up About Life With His Parents While Growing Up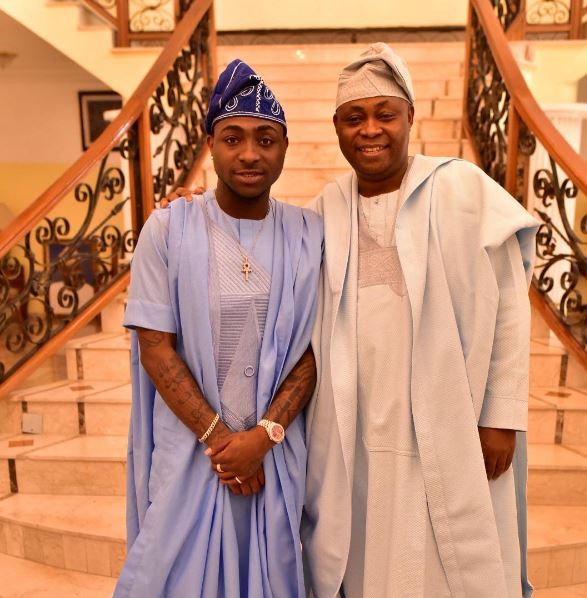 Nigerian music star, David Adeleke popularly known as Davido, has spoken up about his family, life and childhood.
The single dad of three, in a recent interview with 'Earn Your Leisure' revealed that he didn't know that his parents were rich until he was 13-year-old when they moved to a new place.
He said he didn't have a close relationship with his dad, Adedeji Adeleke, when he was growing up because his dad was always busy with work, so he had no idea about his line of business or net worth.
According to him, it was after they moved to their new house when he was 13 that it dawned on him that they were rich.
He further revealed that even though he was born in Atlanta, his parents brought him to live in Nigeria making him the only child out of 5 to be brought up in Nigeria.
READ ALSO: Davido Shares On How He Balances His Family & Why His Wedding Plans With Chioma Rowland Is On Hold
Speaking on how humble his father is, the 'omo baba olowo' said his dad, a businessman, lives a normal and modest lifestyle, and even drove a Honda car, despite being a billionaire. According to him, they lived a very modest life that he never knew they were that rich.
He added that his mum also drove a relatively inexpensive car, so he didn't know they were stinkingly rich.
Watch him speak Here…