Why Women With Endometriosis Should Freeze Their Eggs Early | Gynaecologist, Dr. Abayomi Ajayi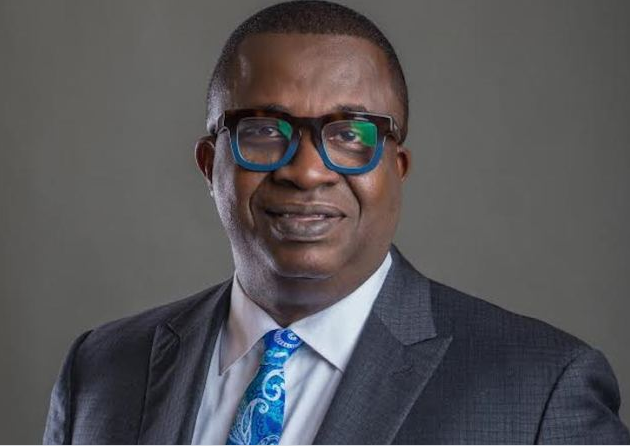 A Consultant Gynaecologist and Fertility Expert, Dr. Abayomi Ajayi, has urged women with endometriosis to consider freezing their eggs at an early age to prevent infertility later in life.
Ajayi, who is also the chief executive officer of Nordica Fertility Centre Lagos, said endometriosis has been found to affect the quality of sperm.
Endometriosis is a disorder in which tissue that normally lines the uterus grows outside the uterus. The wrongly grown tissue can be found on the ovaries, fallopian tubes, or the intestines and often come with pain and menstrual irregularities.
Speaking in a live TV programme (Your View) on TVC, which was monitored by PUNCH HealthWise, Ajayi said it is necessary for women with endometriosis to freeze their eggs early as the quality of eggs is affected by the health condition.
The fertility expert said,
"Endometriosis affects the quality of eggs. That is why we suggest that those with the condition should store and freeze their eggs on time. This is because endometriosis and age are double jeopardies in terms of the quality of eggs, that's why the eggs should be stored early."
Dr. Ajayi also lamented that late endometriosis diagnosis remained a problem, noting that early diagnosis would help enhance treatment.
"The problem with this condition is that it is rarely diagnosed early, yet it affects about 10 per cent of women. The poor diagnosis of endometriosis is not limited to Nigeria but all around the world.

However, there is now more attention on this condition, especially on the need for early and proper diagnosis.

That is why we are going to secondary schools now. What we are seeing is that 60 per cent of the patients with endometriosis started seeing their symptoms before age 20.

So we are focusing on secondary schools to tell the young girls about endometriosis. Also, before now, you need to do a laparoscopy to diagnose endometriosis but testing is now more simplified.

You can simply follow the history of the girls to know who has been missing school for some days monthly and for about a year. Such cases need special attention for diagnosis. And now we have much better scanners.

We now have transvaginal and rectal scans that can be used because the girls are mostly virgins. Some of them might still need laparoscopy but we can do this diagnosis early.

We can also do empirical treatment for them by starting them on some drugs that will stop them from ovulating for about three months and also give them analgesics. They usually get better.

Unfortunately, for now, this condition cannot be prevented and what we can do is early diagnosis and treatment to prevent it from progressing."
SEE ALSO: 'Infertility is very expensive' -Fertility Specialist, Dr. Abayomi Ajayi On How Nigerians Can Preserve Their Fertility
Dr. Ajayi also stressed that early medical intervention helps prevent serious complications from endometriosis.
He said,
"When we are talking about endometriosis, some might not progress, but I would rather we focus attention on the one that will progress, so that those affected can learn how to cope and manage it.

The pain and symptoms of endometriosis are usually worse during menstruation. Some patients with the condition will be in serious pain and would even find it difficult to urinate.

Some experience serious pain when they have sexual intercourse. Some bleed from unusual places like from an old scar.

We have seen some people coughing out blood. That is why some people will be using anti-tuberculosis drugs for years and the TB is not going because they have endometriosis.

Such symptoms should prompt and encourage people to get properly screened for endometriosis. We are trying to discourage repeated surgery but sometimes, you don't have a choice."
However, a 2018 multicentre prospective cohort study indicated that laparoscopic surgical excision of rectovaginal endometriosis appears to be effective in treating pelvic pain and bowel symptoms associated with the health condition.
The study published by BMJ, a peer-reviewed medical journal, noted that laparoscopic surgery improves the health-related quality of life of patients and has a low rate of major complications when performed in specialist centres.
The study, BMJ reported, is the largest, multicentre observational cohort published for the laparoscopic surgical treatment of rectovaginal endometriosis with a sample of nearly 5000 cases.
According to the World Health Organisation, endometriosis affects roughly 10 per cent (190 million) of reproductive age globally.
Endometriosis, the WHO said,
"is a chronic disease associated with severe, life-impacting pain during periods, sexual intercourse, bowel movements and/or urination, chronic pelvic pain, abdominal bloating, nausea, fatigue, and sometimes depression, anxiety, and infertility.

"The variable and broad symptoms of endometriosis mean that healthcare workers do not easily diagnose it and many individuals suffering from it have limited awareness of the condition. This can cause a lengthy delay between onset of symptoms and diagnosis."
ALSO SEE: TTC? Why Donor Egg May Be An Acceptable Option For You | Specialist, Dr. Abayomi Ajayi
The global health body noted that at present, there is no known cure for endometriosis, adding that treatment is usually aimed at controlling symptoms.
WHO stated that access to early diagnosis and effective treatment of endometriosis is important.
It noted that this is limited in many settings, including in low and middle-income countries, stressing that there is a need for more research and awareness-raising around the world to ensure effective prevention, early diagnosis, and improved management of the disease.