'The Boys Confessed To Having Drugged The Girl, But Chrisland School Is Trying To Play It Down' –Ubi Franklin Reveals As He Shares The Background Story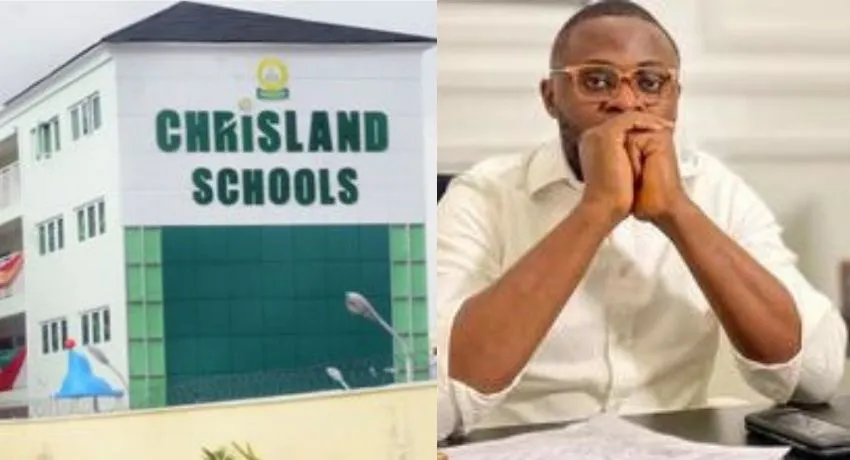 Music Label Boss, Ubi Franklin has shed more light on the trending video of a Chrisland female Student who was allegedly raped by her fellow students during a school trip to Dubai.
According to Ubi, who first broke the news of the 10-year-old school girl, the young girl was drugged by her male classmates before they had canal knowledge of her.
Sharing a background story, Ubi said the girl was selected to represent her school, Chrisland VGC, in a sporting game in Dubai.
Ubi said that the boys got the girl's charger during dinner time and asked her to come to their room to get it. The girl, according to Ubi didn't want to go but was forced to because her phone was running low.
When she got to their room, she was told to go into the bathroom to pick up her charger and when she entered, a group of boys surrounded her and fed her with certain substances. She was then raped, the video was taped, and posted on Instagram a month ago.
Ubi further stated that the boys created a video that tried to depict that 'she was on top'. Ubi alleged that the boys in question have confessed their deeds and admitted to having drugged the girl, but the school is trying to play down the confession.
READ ALSO: Distraught Mum Speaks Up After Her 10-Year-Old Daughter Was Gang-raped By Her Classmates, Video Shared Online During Chrisland School Trip
He tweeted:
"A child was asked to come to collect her charger from the boys room, what does that say? She was tricked to come there and was given something to drink. Now the school failed by concealing information from her parents for a month.

The boys took her charger and asked her to come to their room and collect her charger. According to her mum, the girl said when she got there, they told her to pick up her charger from the bathroom and the gave her something to drink and they started on her.

There needs to be an investigation of how the students got access to drugs and why the school allowed unsupervised access between boys and girls going to each other's room. The boys have confessed but the school is trying to play down the confession."
ALSO READ: 'Why We Suspended Female Student In Viral Sex Video' -Chrisland School Management Speaks Up
Read the full story below…