BBNaija Star, Angel Smith Gets Honest About What Scares Her Most About Marriage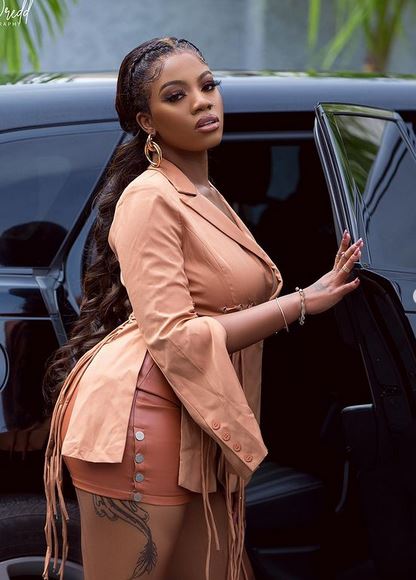 Former Big Brother Naija reality star, Angel Smith has opened up about what she fears the most in the institution of marriage.
According to the brand influencer, the fact that couples have to make love to each other without protection, despite not knowing if their partner is cheating or not, is worrisome.
Angel added that when it's just a relationship, one can use protection but not so in marriages, and due to the increasing level of infidelity in our society, many faithful couples end up with STDs from cheating partners.
She wrote:
"I think the scariest part of marriage; FOR ME, is that you actually don't really have a decision in terms of using protection, you expect your partner to be loyal but it's many people outchea cheating on their partners without using protection.

"Like at least in a relationship outside of marriage I can choose to simply use protection throughout but like marriage sorta scraps that off the table and I am too much of a hypochondriac.

"I've seen too many bizzare stories of people infecting their husbands/wives with STDs and I want no part AT ALL Lmfaooo.

"The story where the husband knew he had gotten HIV, gave it to his wife, she got really ill and he knew that was what the problem was, still didn't tell her and then she found out when she was almost d*ing. It's a no from meeee dawggg."
SEE ALSO: 'Money Is The Least Of A Child's Problem' -BBNaija Star, Angel Gets Emotional As She Opens Up About Growing Up With Her 'Toxic' Family
See screenshot below…