ASUU Explains Why Its Meeting With FG Ended In Deadlock As Minister Of Education Asks Students To Sue The Union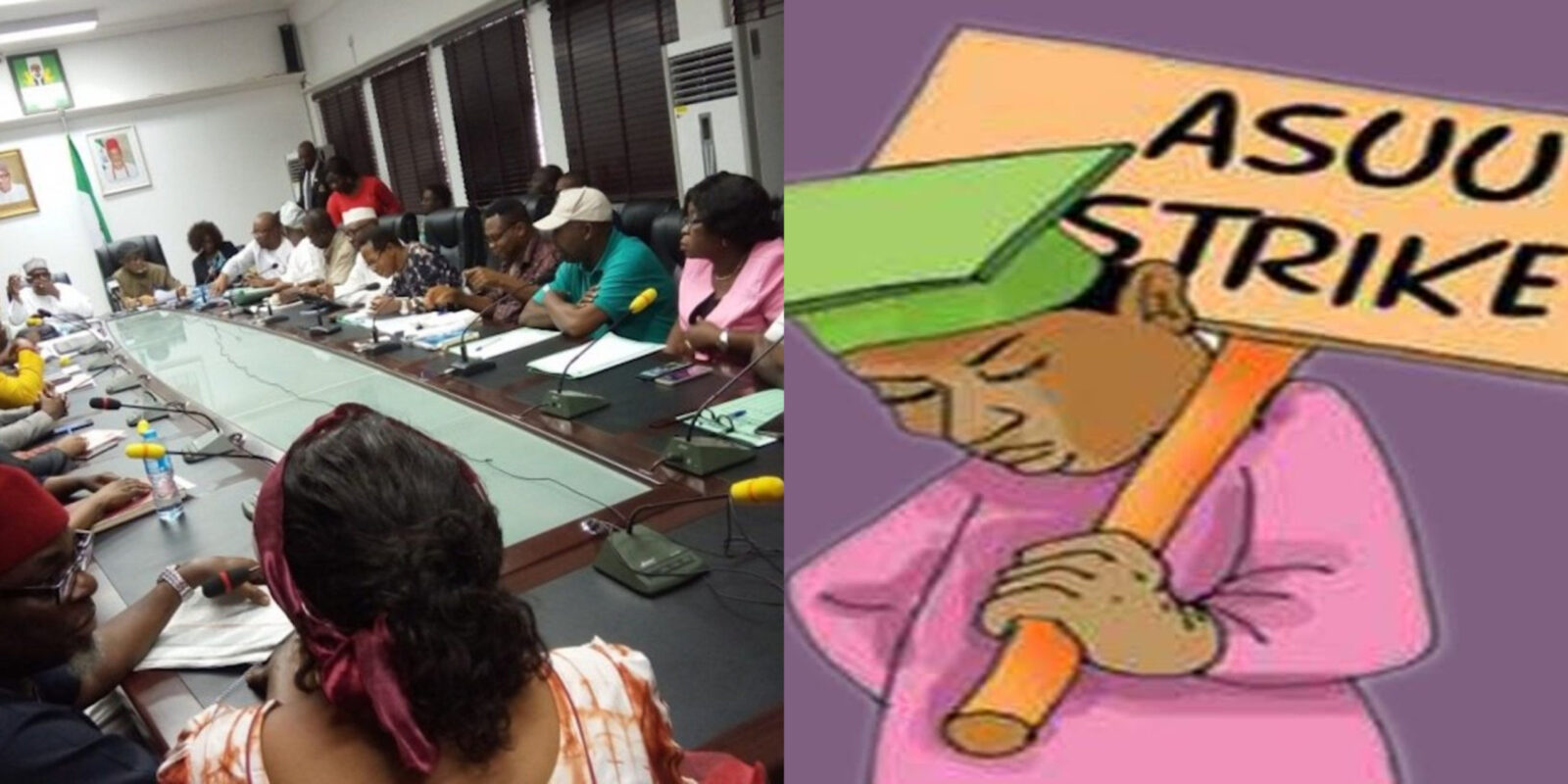 The Academic Staff Union of Universities, ASUU, has explained why its meeting with the Federal Government ended in a deadlock earlier this week.
Recall that the academic union had on Tuesday, August 16, met with the Federal Government through the Prof. Nimi Briggs committee but the meeting ended without any resolution to the ongoing strike that has kept university students at home the last six months.
Giving update on why the meeting didn't end well, ASUU said it rejected the Federal Government's offer because it is "miserly".
ASUU President, Prof. Emmanuel Osodeke, disclosed this in a statement on Thursday, August 18 titled, 'Why ASUU rejects government's award of salary'.
The statement read in part,
"The major reason given by the Federal Government for the miserly offer, paucity of revenue, is not tenable. There is wasteful spending, misappropriation of fund and outright stealing of our collective patrimony.

"ASUU believes that if the leakages in the management of the country's resources are stopped, there will be more than enough to meet the nation's revenue and expenditure targets without borrowing and plunging the country into a debt crisis as is the case now."
READ ALSO: ASUU-FG Meeting Ends In Deadlock Again | Details
In a new development, the Minister of Education, Adamu Adamu said that ASUU should be compensating students for the time wasted during the six-month strike, and not the Federal Government.
PUNCH reported that the Minister who said government will not concede to the union's demand to pay lecturers their emoluments for the six months of no academic activities in his speech at the 47th Session of the State House Ministerial Briefing organised by the Presidential Communications Team at the Aso Rock Villa, Abuja, further asked affected students to "take ASUU to court" to claim damages incurred over the strike period.
Adamu insisted that the federal government bears no liability to compensate millions of students grounded for six months over lost time.
He also said if the students are determined to get compensated, they should take ASUU to court.