Nigerian Parents On How They Handled Their Teenagers' Crush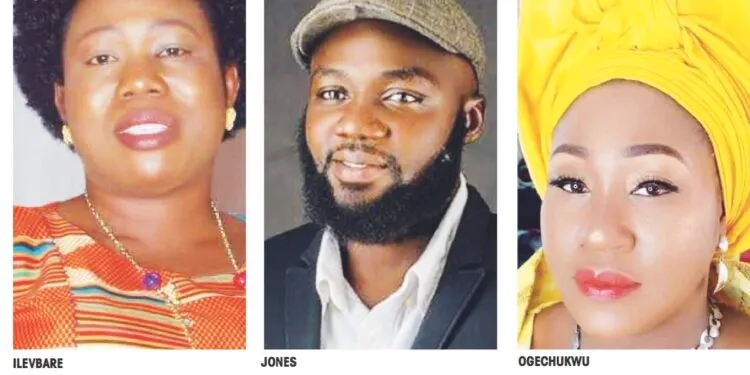 Teenagers crushing on someone of the opposite sex is a natural phase during adolescence.
When teens develop a crush on someone, they are simply infatuated by the person and want to get his or her attention. But for parents, handling this natural phase in their children's lives is not easy.
Mr Felix Olabode recalled feeling awkward when his 14-year-old daughter came home from school one day and told him that she liked a boy in her class. He said his daughter asked him how she could make the boy like her too.
Olabode, whose wife wasn't at home when this discussion took place, revealed that he didn't know what to say. He said it took him some seconds to recover from what his daughter told him. He said:
"I suddenly felt a lump in my throat. I didn't know whether to scold her for being honest with me or to praise her for not hiding such an important thing from me. After a while, I pulled her closer to me and told her to sit down so that we could talk about it." 
The 45-year-old, Lagos-based printer said he wasn't sure about how much attention he should give to the matter, and although he wanted to be supportive, he also didn't want to make his daughter feel like he endorsed her crushing on a boy at 14.
He however added that he was determined to help her go through the crushing phase without judging her. Instead of shying away from the topic, the father of three said he started the conversation by asking his daughter some questions.
"Why do you like that boy?" or "What interests you about him? Is he funny? Is he good at academics?" he asked. He added that he focused on what his daughter valued about her crush.
Olabode told DailySun that he took a gentle approach and spoke freely with his daughter so that she wouldn't start hiding things from him.
He admitted that even though he wasn't happy with his daughter, he validated her feelings so that she wouldn't feel embarrassed for feeling something natural. He said:
"I guess the issue with us parents is that we want to believe that our children will remain children forever. We don't want to accept that they are growing up to be persons with their own feelings.

I educated my daughter about her feelings, encouraged her to talk to her mother when she came back and assured her that having a crush is normal and healthy."
A lawyer, Esiri Ukueku-Uduaghan said when her son told her he was crushing on a girl, her first reaction was laughter. But afterwards, she noted, she questioned him and equally listened to him. She added:
"I know my son's personality; he is full of soul and heart. He is a compassionate being, so I was looking forward to this day knowing that it would come. I was interested in understanding his perspective in his choice of a lady to date." 
The mother of two boys revealed that she asked her son to tell her about his crush's personality. She said she asked him to tell her some of the things he liked about her and why he felt the need to make it something more special than a friendship.
Ukueku-Uduaghan said that her son shared those reasons with her and then she reiterated and re-emphasised his boundaries to ensure that he understood what she was saying. She said:
"I told him that his feelings are valid and that caring about someone emotionally and romantically is human nature and he is growing up so he would experience that in life.

I spoke to him about sexual urges that arise as a function of reaching puberty and the age limitations on sexual intercourse. I also told him about the option of masturbation and the dangers of addiction that excessive engagement in it could lead to." 
Ukueku-Uduaghan stated that while the discussion progressed with her son, she raised the issue of consent regarding sexual behaviour with his partner and how that was relevant to every interaction.
Rita Ilevbare, Executive Director, Gender Relevance Initiative Promotion, said talking to her teenage son about crushing on a girl wasn't difficult because she raised her children to freely express themselves as well as their feelings at any time.
She said that they talk about everything as well as age-appropriate sex education. She disclosed that when her 15-year-old son was a new student of a mixed school, he developed a crush on a girl, but before then, he was in an all-male school.
SEE ALSO: Parents ALERT! Traumatic Tales Of Nigerian Teens Whose Sex Tapes Were Shared Online, Monetised On Porn Sites By Ex-lovers (II)
She said shortly after the discussion, she learnt that a girl in his son's class was dismissed from school for attempting to kill herself. The girl drank bleach because her son refused to get into a romantic relationship with her.
Ilevbare said that when the incident happened, the school investigated and found out that her son was completely innocent of the girls' actions.
"The girl's grouse was that she was attracted to my son but he ignored her. Probably, she might not have taken such an extreme decision if she had an adult to listen to her."
She said the girl was not necessarily a bad person, regretting that the little girl not get adult guidance on relationships and attractions to the opposite sex.
Mrs Nneka Ndukwe said she was happy when her 15-year-old daughter confided in her that her friend said she was a bad girl for liking one of her classmates and that she would go to hell because she was a sinner.
Ndukwe said that she burst out laughing and her daughter was shocked. She stated that she drew her daughter closer to her and motioned for her to sit down beside her.
The mom-of-4confessed that while growing up, she didn't have such a relationship with her parents. She recalled that her parents were so strict that she couldn't even tell them when something was bothering her.
Ndukwe said:
"When I had my first crush at 13, my parents didn't know. When I had my first kiss at 14, they didn't know. When my crush broke my heart and chose my friend over me, they didn't know.

I was sad and depressed for a long time but my parents didn't notice. I knew back then that if I had said anything to them, they would have beaten me to death."
She stated that she told herself after she got married 17 years ago that she wouldn't raise her children the same way her parents raised her.
She added that she is happy that her husband has the same mindset about parenting. Ndukwe disclosed that they started communicating with their children when there were little and assured them that they could tell them anything.
"So I wasn't surprised when my daughter told me she was having a crush on a boy. I assured her that it was natural to like another person in a special way. I debunked what her friend told her and informed her that God loves her even though she has feelings for a boy."
Ndukwe recalled that before then, she had had some discussions about puberty, teenage hormones and sex with her daughter. She reiterated some of the things she had told her daughter in the past but insisted on meeting the boy and his family. She told her daughter to invite the boy home. She added that her husband was supportive of her decision.
She added that on her daughter's birthday in May this year, the boy she was crushing on visited them with his mother, adding that they came with gifts for her daughter, which included chocolates, perfume, earrings and a bracelet. 
"The boy is intelligent, well-mannered and respectful. I knew instantly why my daughter liked him. But my husband and I insisted that we wouldn't allow them to stay alone.

So, they were with us in the sitting room, talking and laughing. We, their parents made it a rule that they can't be alone. So, whenever any of them visits, one or both parents must be at home."
Lynda Ogechukwu's first son is 19 years old. She said that he was crushing a girl during his secondary school days that he claimed behaved like her.
She said he crushed on her for a while but when the young lady started asking for more than he could give at the time, which was sex, he declined to go further with her because he is a virgin. Ogechukwu said:
ALSO SEE: Pornography And Sexting: Teens Writes To Parents As They Share On The Things They Wish Their Parents Had Told Them Before They Entered The Online World
"My son requested that they call it quits and reunite after their final exams if they still felt that way and she agreed. When I inquired why he did that, he referred to my sex education teaching, which made him realise that he wasn't ready for sex and its consequences. He is studying Accountancy now but they are yet to reconcile."
Ogechukwu said most boys crush on girls for a psychological reason but when guided properly, they overcome their feelings without much struggle.
She reasoned that when teenagers get enough love, care, teachings and kindness from home, they crush on the opposite sex with care.
Adeh Jones is a parenting and teen coach. He said that a teenage crush is normal, adding that it is a developmental milestone which children attain as they develop bio-psychosocial awareness. Jones advised parents not to demonise their teenage children who have crushes on the opposite sex.
Adeh stated that it is important that parents learn how to validate the emotional experience of their children because they need guidance on how to navigate this phase. He said:
"Parents should be intentional in building relationships with their teens as this will make communicating with them easier. They should also educate their children about having a crush, relationship and sex as well as creating and maintaining boundaries with the opposite sex."
The teen coach noted that when teenagers start crushing on the opposite sex, they can be naive and impulsive, and parents need to step in to educate their teens ahead of time.