Pat Utomi's Son's wife, Maya Opens Up On The Incident That Made Them Quickly Get Married Without Inviting People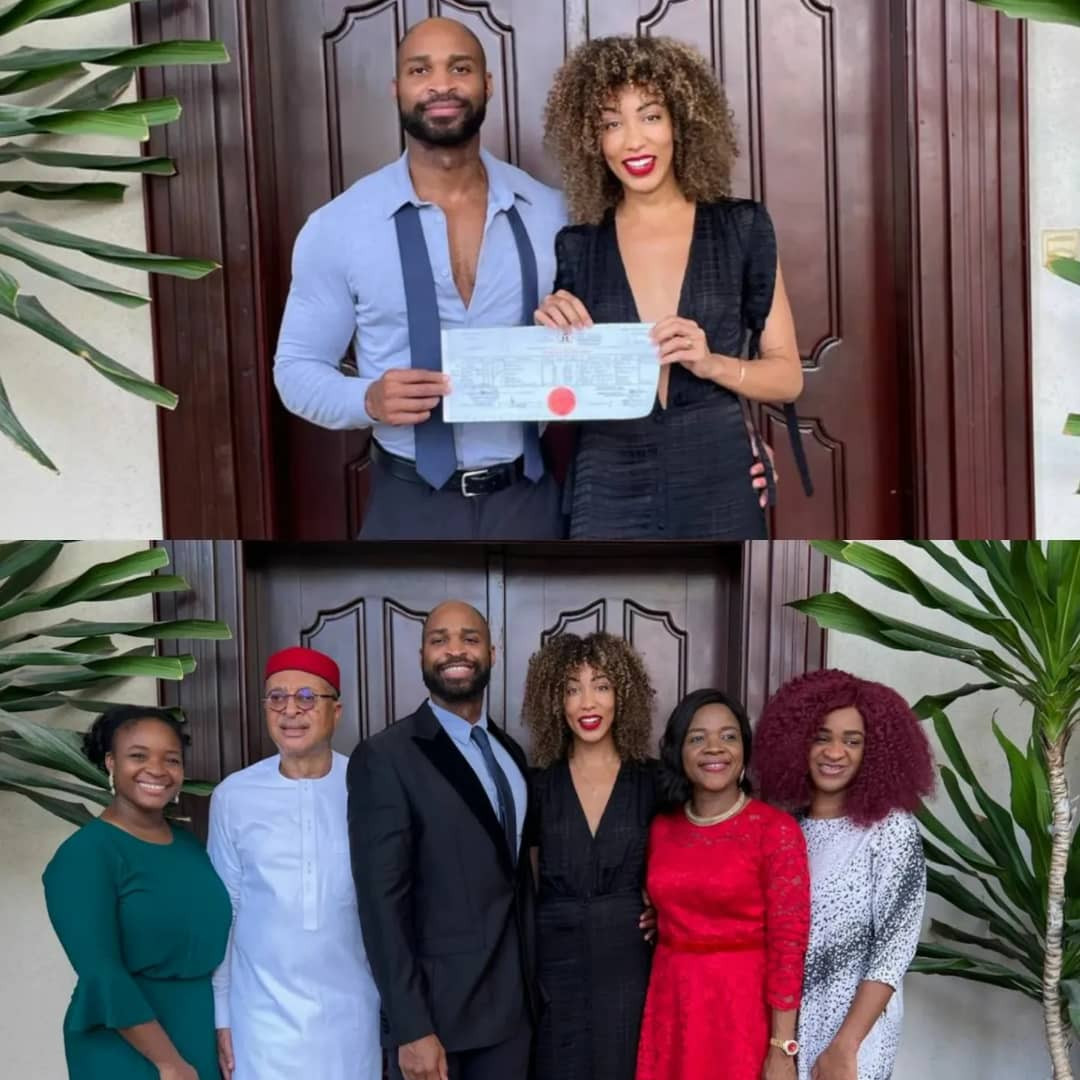 Maya Famodu-Utomi, the wife of Nigerian politician, Pat Utomi's son, Patrick, has revealed the tragic incident that made them decide to quickly get married without inviting many people.
The couple tied the knot last week in a close-knitted ceremony with only few family members in attendance. This came as a surprise to many considering their status in the society.
Explaining the reason behind their hasty marriage, Maya, in a post shared on social media, disclosed that they were expecting a baby when she suddenly developed complications. Sadly, she miscarried her 3-month-old pregnancy.
Patrick, who was out of the country, had to fly back to Nigeria to support and be by her side. Following the devastating experience, they both realized how much they needed each other and then decided to tie the knot immediately at the Utomi's home.
Read her full post below…
"It's been less than a week since Pat and I got married, and we are so grateful for the support.

Pat has a million friends and a loving relationship with everyone he meets, so I think he was ready for the outreach.
READ ALSO: Power Couple, Pat And Ifeoma Utomi Have These Interesting Things To Say About Their Marriage, Careers, Family & Parenting Skills
But I can honestly say, I didn't expect this many people to go out of their way to send love and well wishes, and it means so much to the both of us. It's brought me to tears several times.

Thank you!

Most of you are asking about the wedding. We plan to do something small next year, but in the absence of that, we'd like to share our marriage story with you.

What most people don't know is that Pat flew to Nigeria for an entirely different reason.

I was 3 months pregnant and he flew in on an emergency flight to be with me as I was going through some complications.

These complications ended in two days of the worst physical pain I have ever experienced, and the loss of our little one.

We'd thought we'd be counting fingers and toes, and instead had to say goodbye.

This event, though devastating, showed us how much we need each other, how important we are to each other, and how much we truly want to have a family.

God put us through this to remind us that we complete each other, and we're ready for the next step.

So we decided to get married. The ceremony was a whole 30 minutes, at the Utomi's home with only his parents and siblings, and a few of my loves ones zoom-ed in.

Many of you have asked for the wedding registry, or how you can celebrate our union.

We don't need new things."