Clergyman Who Prophesied Davido's Son's Death In January Speaks Again: 'There's Still A Second Part To The Prophecy'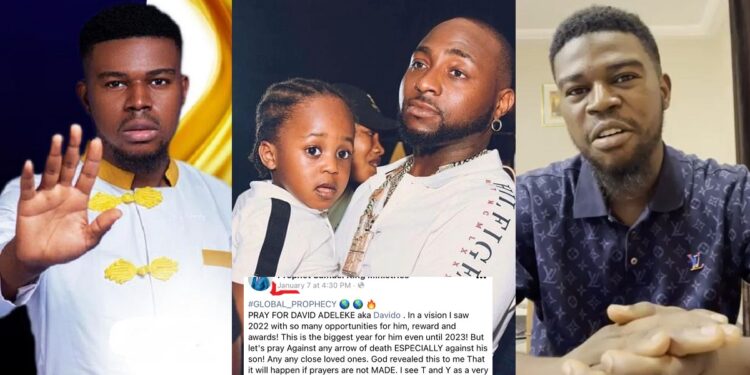 A Nigerian clergyman, Prophet Samuel King, is currently trending online after his old Facebook post predicting singer, Davido's son, Ifeanyi's death resurfaced.
Davido's 3-year-old son died on Monday night after he drowned in a swimming pool in the singer's home in Banana Island, Lagos state.
The news of Ifeanyi's death shook Nigerian cyberspace to the core, with many heartbroken by the tragic incident.
Following Ifeanyi's death, Davido's foster brother, Emeka Senator revealed in a post on his Insta-stories that the family had earlier received a prophecy about the incident, but it was taken for granted.
"The revelation was taken for granted, God we are so sorry."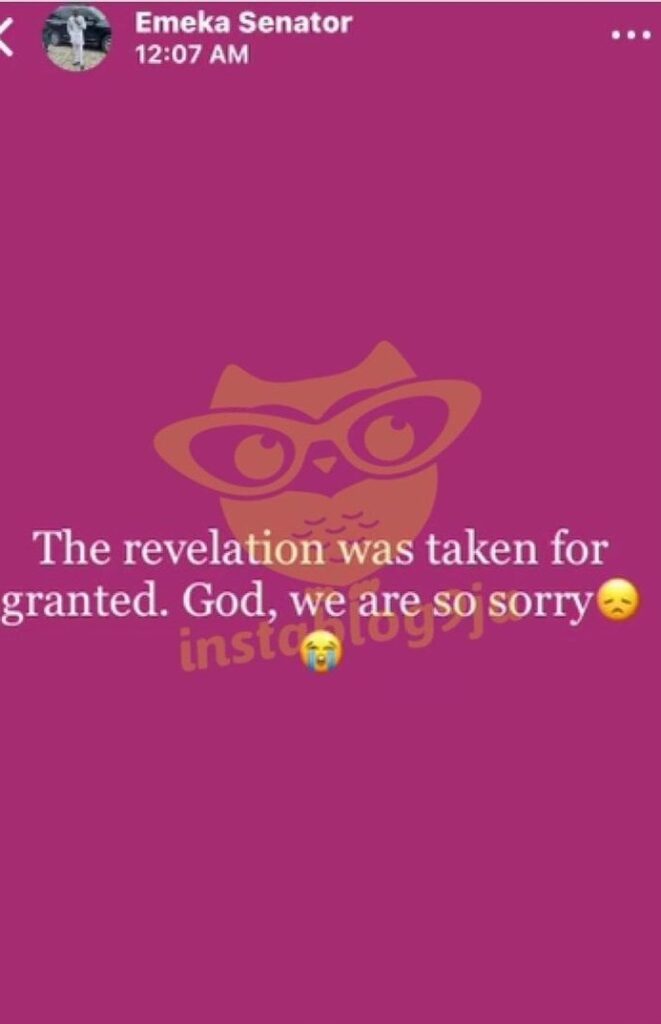 Amid this, a post that was shared on Facebook in January by Prophet Samuel warning about the impending danger on Ifeanyi started making the rounds online.
In the post, the clergy had asked the singer to pray against the arrow of death, especially against his son. The post read:
"PRAY FOR DAVID ADELEKE aka Davido. In a vision I saw 2022 with so many opportunities for him, reward and awards! This is the biggest year for him even until 2023! But let's pray Against any arrow of death ESPECIALLY against his son! Any any close loved ones. God revealed this to me That it will happen if prayers are not MADE. I see T and Y as a very significant clue to this prophecy as well. THINGS ARE HAPPENING!"
SEE ALSO: Heartbreaking! Davido And Chioma's Son, Ifeanyi Is Dead
However, the clergyman, has now spoken out about the prophecy in an updated post that he titled "GLOBAL ACCURATE PROPHECY CONFIRMED."
Prophet Samuel, who claimed that the prophecy was in two parts, asked Davido to reach out to him to avert a mirror of this tragic incident in 2023.
ALSO SEE: Police Picks All Davido's Domestic Staff Over Son's Tragic Death
His words,
"GLOBAL ACCURATE PROPHECY CONFIRMED|   Davido's Son has died, fulfilling the prophecy given in 7th of JANUARY 2022 by the PROPHET with a call of warning to pray for his son! More highlights will still be given towards this PROPHECY as there are hidden CLUES that needs to be shared in prayers only with the family of David Adeleke and His family!"