Nigerian Pastor, Jerry Eze Reveals Some Of His Wife's Actions To Buttress His Point That Marriage Is Not Always Easy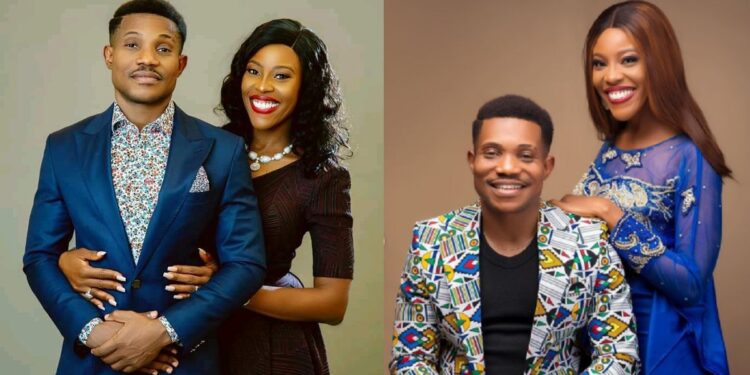 Lead Pastor of Streams of Joy International, Jerry Eze, has revealed that his marriage of over a decade was not always rosy.
Pastor Jerry, who is the convener of the New Season Prophetic Prayers and Declarations (NSPPD), and his wife, Eno Jerry, have been married for 15 years and are blessed with two kids.
During a sermon in his church, the dad of two said marriage is not always a bed of roses, and proceeded to use his marriage as an example.
He narrated how his wife once angrily used her hand to fling breakable plates off the table, causing them to fall to the ground and break because she was upset over something he said.
The clergy also recounted how she abandoned him in a store in London and went home, despite knowing he doesn't know his way home.
READ ALSO: Chef Shares The Conversation She Had With Her Married Colleague That Made Her Realise Most Women Are Suffering In The Name Of Marriage
He said he had to call a friend of his wife who then came to pick him from the store and took him home because his wife refused to pick him up, and told him to find his way home by himself.
Speaking further, the popular clergyman recalled how his wife used to tell him to "summarize" his prayers whenever they are praying together.
Pastor Jerry, however, stated that his wife has changed for the better, and can now pray for hours.