Newly Married, Uche Ogbodo Sends Morning Motivation To Single Mums As She Celebrates Her Traditional Wedding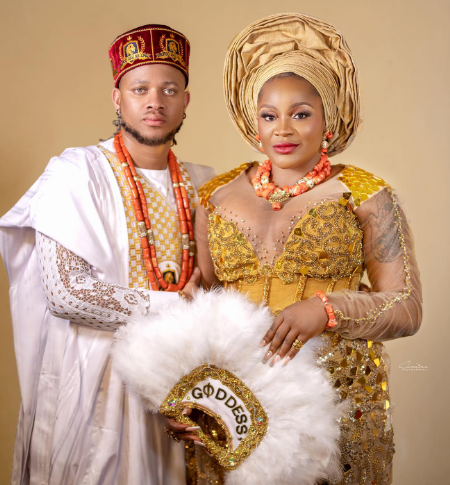 Nollywood actress, Uche Ogbodo has used herself as a symbol of hope and prayer point to single mothers and ladies.
The newly married, while celebrating her union to her younger boo, Bobby Marris which took place in her village in Enugu on Thursday, January 5, encouraged single mothers to not give up on love.
Using herself as an example, the mother of two noted how she finally found love despite all she has been through in relationships.
Sharing an early morning motivation, she told single mothers and ladies not to give up hope as God's time is the best. She assured them that the right person is out there and he will find then when they ain't searching.
"PAID IN FULL.

Morning Motivation for my Single Ladies & Single Mother's gang who have given up hope… God's Time is the Best… The right person is out there, he will find you when you ain't even searching. Just be yourself, work hard on yourself and leave your heart Open. Forgive who hurt you, always pray, and believe you will be ok."
READ ALSO: Uche Ogbodo Announces New Title As She Traditionally Weds Her Younger Boo, Bobby Marris 
This isn't the first time, the talented actress has shared motivational tips to the singles.
Months before her marriage, Uche Ogbodo had urged single ladies to be patient and wait for a good man. She told them to work on being the best version of themselves first, before finding a man.
"Ladies Be Patient , there are still Good Men Out there, your own will find you. Work On being the best version of yourself first,"
she wrote on her verified Instagram page.