Why TV Boss, Jason Njoku Advises Single Men To Take A Cue From Him And 'Marry A Rich Woman'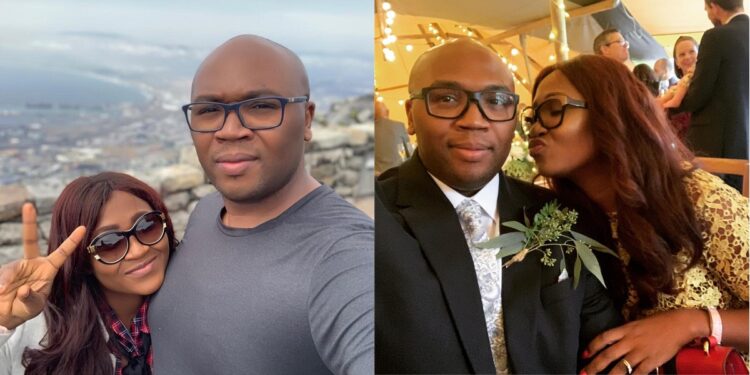 iRokoTV boss, Jason Njoku, has advised men to marry a rich woman or invest in a woman if they cannot get married.
The Nigerian businessman shared this advice on his Twitter handle, adding that the perks of marrying a rich woman is boundless as there's nothing more blissful than being with a woman who can handle all the bills if things goes south for you financially.
Jason, who shares three kids with his wife, recounted how his wife of over 10 years, actress Mary Remmy Njoku, came to his rescue financially some years back when he made some wrong financial investments.
Jason added that if his business crashes today, he can still maintain his current standard of living because of his wife.
His post reads…
READ ALSO: iROKO TV Boss, Jason Njoku Celebrates Wife | Recounts Her Contribution to the Growth of His Business
"Marry rich woman o. If you can't marry then invest aggressively in one. I was @MrsMaryNjoku first 'investor'  That's my greatest life hack.
You know how great things are when your wife can support the entire lifestyle. Mortgage, school fees & softest of lives. It's the way she Hates that I tell her she is my pension. That if everything I have goes to zero. I just have to be a good husband to maintain the lifestyle I'm accustomed to. . Real talk.

Few years back I over extended into several startups. They swallowed all my money & started eating hers She wasn't happy. She used to cry as I asked her to clear her accounts. But she supported us.

My #1 investor @MrsMaryNjoku earnings covered everything. All she asked is that I don't lose the money. Motivation x100. As long as things are fine at home. Nothing shakes.
ALSO SEE: iROKO TV Boss, Jason Njoku Shares The Courageous Story Of How He Built His Budding Business From Scratch
The only money arguments we have ever have been about how I spend it too freely. But that one is in my DNA. Me I don't want to struggle too much. Retirement at 50. Hard work is bad for my skin. "