Nigerian Dad Vents Over His Wife's Refusal To Do The Needful As She Misses Her Period 8 Months After Giving Birth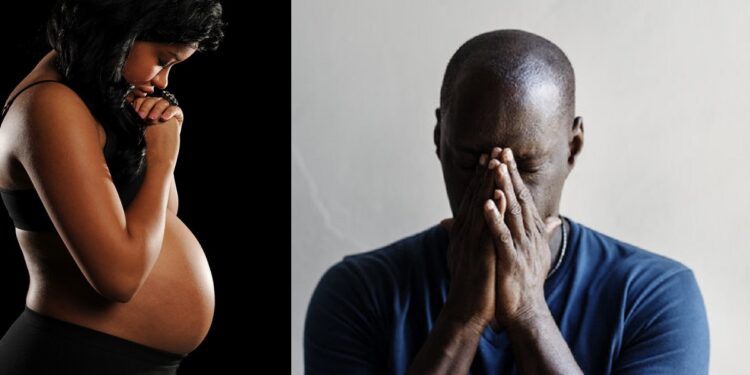 A man, identified as Chama Paul Mulenga, has taken to Facebook to lament bitterly about his wife's refusal to do family planning.
Paul went online to vent his frustration because he suspects that his wife is pregnant again only eight months after giving birth to their last child.
According to him, he has asked his wife to do family planning but she always gives excuses, and he can't do without sex because he has a high sex drive.
Unfortunately, it appears his wife has fallen pregnant again only eight months after they welcomed their child and he doesn't know what to do.
Mr. Chama made the complaint on a Nigerian Facebook group writing,
"My wife has a problem of taking family planning of which she always has excuses here and there, but as a man I have sexual desires and I can't even go up to 4-5months without sex with her.

I am tired of this and I even go to an extent of almost forcing myself on her, apparently she has missed for this month which mainly happens between the 10th and the 12th, we have an 8month baby and I don't know what would become of us. What do I do?"
READ ALSO: Lagos Housewives On Sex & Family Planning And What Their Husbands Want
Read some comments under the post below,