FG Declares May 29 Public Holiday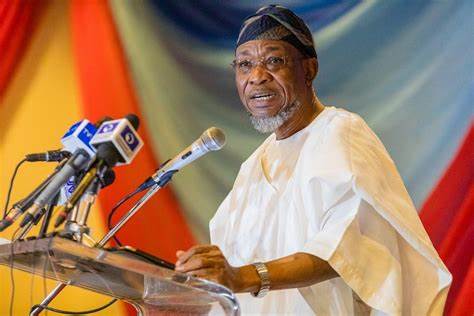 The Federal Government has declared Monday, May 29, 2023, as a work-free day.
Minister of Interior, Rauf Aregbesola who made the announcement on Friday, May 26, said the declaration was made to commemorate the inauguration of the president-elect, Bola Tinubu. 
A statement released by the Permanent Secretary of the Ministry, Shuaib Belgore read;
"The Minister felicitates with all Nigerians on the momentous occasion, commending them for their faith in democracy as expressed in the nationwide election that produced the President and his Deputy being inaugurated and indeed in all elections across the nation.
READ ALSO: BREAKING! Nigerian Health Workers Embark On Indefinite Strike
"He said democracy anywhere is an unfinished business and the only way it can keep developing and serve its end of being the vehicle to good governance and the welfare of all the people is by adhering to its tenets of the rule of law, supporting democratic institutions, promotion of free and responsible press and advancement of the frontiers of freedom for all the people.

"Aregbesola urged Nigerians also to continue to promote ideals of peaceful coexistence and love for our neighbours, noting that we can only practice democracy and enjoy its dividends in a peaceful environment."