Actress Chacha Eke Recounts Terrifying 'Manic Episode' That Made Her Run Away From Her Family, Changed Her Identity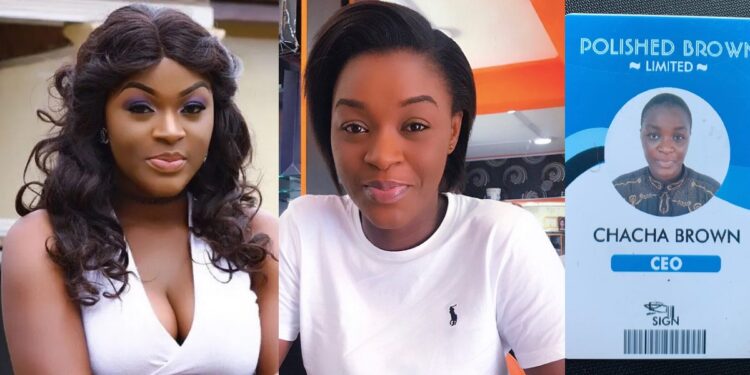 Popular Nollywood actress, Chacha Eke-Faani, has shared her experience of a terrifying "manic episode" she went through a year ago.
The mother of three, who recently celebrated her 10th wedding anniversary with her filmmaker husband Austin Faani, opened up about her mental health struggles in an Instagram post on Friday, June 2.
The talented actress revealed that around this time last year, she had her most terrifying episode, waking up at 3 am and feeling unsafe at home.
She went on to disclose that during the manic episode, which she said lasted for months, she obtained a fake ID card in a desperate attempt to run away from home.
In her account, Mrs Faani further disclosed that she ran to a motor park in Asaba at 3 am and subsequently traveled to Lagos. She wandered the streets, hotels, and beaches of Lagos for days. Eventually, she used the fake ID to travel to Ghana by boat.
Fortunately, she was able to regain her memory with the help of a staff member named Esther at First Bank Plc in Ghana. Esther recognized her and assisted her in remembering her true identity and home.
Read her full story below,
"Slide 1 photo was me by this time last year-1st June 2022. I was in the middle of a manic episode that lingered for months. One day, I woke at 3am feeling unsafe and ran vigorously to a nearby motor park. I travelled to Lagos from Asaba like a fugitive.

Loitered the streets/hotels and beaches in Lagos for days. It was a rough blend of schizophrenia, depression, identity crisis and bipolar disorders.

Using this "made-up" Identity card of me from one of my imaginary companies; I headed for Ghana by boat. Clad in black jalabia, I kept moving. I passed border after border; terrified & unrecognized.
READ ALSO: 'We Attributed It To Spiritual Attack' -Chacha Eke Gets Honest On Her Struggles With Mental Illness, Recounts Episodes Of Going 'Mad' | Watch
In that moment, I was a "Drifter". It was at First bank in Ghana through a lovely bank staff named "Esther" that somehow, I remembered me. I remembered home.

Esther was an Angel the universe used to open my eyes to the reality I disconnected from. I began to make my way back home. It took days but I returned, albeit sickly & in denial. One year later, l'm thankful to have survived one of my craziest episodes ever recorded."