Killaboi Scandal: OAP Dotun Writes To Fellow Parents On Why They Should Normalize Rejecting Some Gifts From Their Kids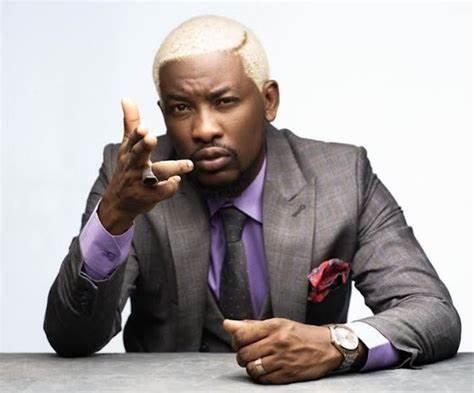 Nigerian OAP, Dotun, has taken to social media to dish out an advice to parents about the gifts they receive from their kids.
The media personality and dad dished out this advise in the wake of report of a 26-year-old millionaire killing his girlfriend at his Lagos apartment.
According to the celebrity dad, parents should normalize rejecting some gifts from their children. He went on to say that expensive gifts should be rejected by parents when they can't equate its value with what their children do for a living.
He tweeted;
"Dear Parents, let's normalize rejecting some gifts from our kids. Sometimes when your kids buy u expensive gifts & u can't equate what they do to what they give you or u don't know how they make their money; You can reject it. They are still your children & they will be alright."
Yesterday, popular Nigerian punter who goes by the name Killaboi on social media, sparked a major uproar online after he openly confessed to killing his girlfriend identified as Augusta Osedion on social media, two years after he was arrested for internet fraud by EFCC.
The fraudster who expressed remorse about ruining his life at the age of 26 in a series of Instastory posts, made the shocking revelation that he "mistakenly" stabbed his girlfriend during a heated argument between them.
Augusta was reportedly missing for days until her mother went to Killaboi's house at Oral Estate in Ikota area of Lagos state to look for her. Prior to Augusta missing, her mother had tried to reconcile her and her boyfriend over an issue they had.
SEE ALSO: Celebrity Dad, Dotun Kayode Questions Who Is In Charge When Parents Go To Work As He Narrates His Vivid Childhood Sexual Abuse
Killaboi promised to ensure his late girlfriend gets justice as he can't live with the guilt. He however disclosed that he ran away after killing her out of fear. He further shared a message he sent to his late girlfriend's mother.
Eyewitnesses asserted that the police, who managed to enter his apartment by going through the fence, came across his girlfriend's mutilated corpse. Allegedly, her vital organs were missing. It was alleged that her vital organs were missing. Her car was recovered at the scene.
Killaboi was arrested by EFCC operatives in 2021, after using a stolen card to carry out a N150m POS transaction. He was traced to a hotel in Umuahia and couldn't escape at the time.
ALSO SEE: Super TV CEO: Chidinma Ojukwu Gives Chilling Account Of How She Killed Her Married Lover, Usifo Ataga All By Herself