Child Health Expert Warns Mothers Against Practising Scarification As Cure For Convulsion | Details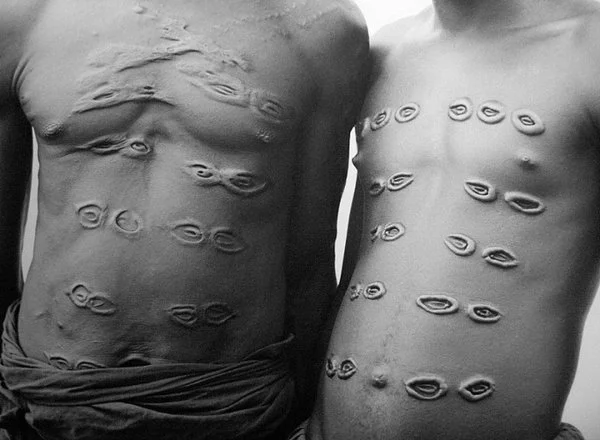 Professor Muhammed Adeboye, of the Department of Paediatrics and Child Health, University of Ilorin, Kwara State, has warned mothers and caregivers against performing scarification on babies to cure Febrile Convulsion.
Scarification is a form of body modification that involves purposefully cutting into the skin to create scars in specific designs, patterns, or markings. Many indigenous cultures have traditionally used scarification as a ritualistic practice.
Adeboye gave the warning in Ilorin, while delivering a paper at the 241st Inaugural Lecture of the university, titled: "Myriads and Hazy Qualms in the Child's Global Health and the Brain".
He described Febrile Convulsion as a condition in which children suffering from fever between the ages of six months to five years convulse in the absence of intracranial or other defined means.
The don, who is a lecturer at the Faculty of Clinical Sciences of the university, said the act is a frightening experience to most mothers.
According to him, over 60 per cent of the caregivers apply one or more home interventions including the insertion of a spoon in between a child's teeth and the application of balm on the child's body.
Others, he explained, include rubbing of onion on a child's face, and administering cow urine and palm oil concoctions, among others.
The expert said some of these concoctions were predominantly used by families with lower economic incomes.
He stated that febrile convulsion and sickle cell diseases are very common in tropical countries and both are associated with significant morbidity and mortality. He said:
READ ALSO: What To Do If Your Child Has a Fit Or Convulsion
"Nigeria has the highest prevalence of Sickle Cell disease. We set out to explore the pattern of haemoglobin electrophoresis in patients with febrile convulsion.

"We established the rarity of febrile convulsion in children with haemoglobin SS, because severe anaemia is always an accompanying derangement in them.

"Whereas, packed cell volume is nearly normal in children with normal haemoglobin genotype with febrile convulsion."
The paediatrician appealed to parents to present their children with medical complaints early to save lives and avoid complications.
He advised parents to ensure that their children are immunised, noting that it is harmless and does more good than bad.
ALSO READ: Expert Warns Mothers About The Dangers Of Using Cow Urine Concoction To Treat Convulsions
Adeboye also encouraged mothers to exclusively breastfeed their babies for the first six months. He advised the Federal government to prioritise vaccine production and protection, adding that the government should sustain efforts made from the experience of COVID-19.
The professor called for the establishment of a Newborn Screening Programme, stressing that it should be made standard as lots of potential is lost due to late presentation or late diagnosis of sickness in babies.
Source: NAN