Celebration As Nigerian Woman Welcomes Quadruplets After 9 Years Of Waiting | See Photos
A Nigerian woman identified as Chinwendu Igboesorom Odili has given birth quadruplets, after nine years of waiting.
According to reports, she delivered the children -two boys and two girls, in April 2023, while the dedication was held last month in Ijegun-Ikotun, Lagos.
Sharing the good news via Facebook on September 13, she thanked God for the successful dedication of her bundles of joy. She wrote;
"Thank God for the success of my children's dedication, May God's presence never depart from them, Amen.@ Egwu Doris may the Almighty God bless you more for this wonderful and beautiful stroller, you will never lack any good thing. @Igboesorom Chukwudi thank you for the sacrifices, may the Almighty Elevate and announce you, Amen."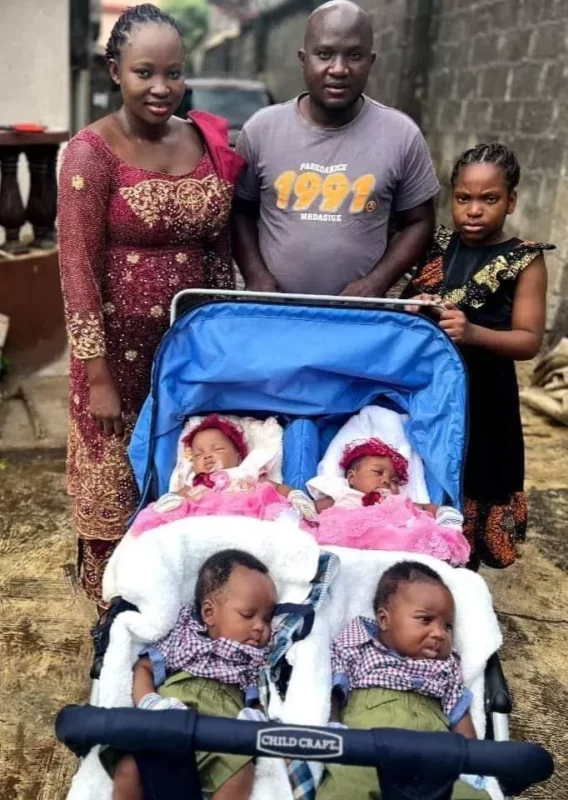 READ ALSO: '…And God Answered Her Triple' -Jubilation As Nigerian Woman Becomes A Mom For The First Time After 13 Years Of Waiting
An elated friend of the new mother, Egwu Doris also shared photos of the quadruplets as she appreciates God for the blessings. She wrote;
"Congratulations once again Chinwendu Igboesorom Odili my beautiful friend.. I join you today to thank God for a successful dedication of your adorable quads after 9 years of trying to conceive ♥️. Miracle no dey tire Jesus 

And to many that are seeking for  fruit of the womb, you will carry your own bundles of joy soon in Jesus name."
ALSO READ: Nigerian Man, Ambrose Who Welcomed Twins With His Wife After 16 Years Of Waiting Shares Powerful Testimony
Photos of the mother and her children are currently going viral on social media.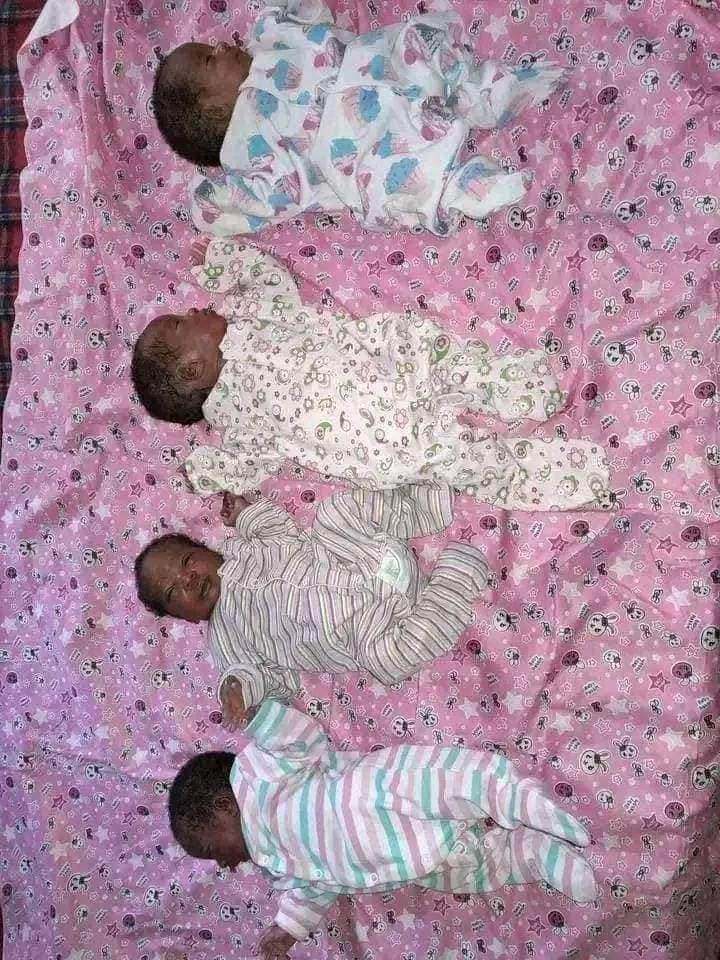 See screenshot below;