Former Marlian In-House DJ, Splash Narrates His Heartbreaking Ordeal With Naira Marley: 'They Tried To Make Me Go Mad'
Nigerian disc jockey who previously worked for Marlian Records, DJ Splash has opened up about his heartbreaking experience with the label boss and dad of two, Naira Marley.
The ailing entertainer shared his ordeal during a visit from popular actress Iyabo Ojo, following the death of his former colleague, Mohbad.
DJ Splash met Naira Marley after he won DJ Consequence 'DJ competition' in 2020, and was introduced to Marley, who signed him to Marlian Records.
Splash, who was living with Naira Marley at the time, disclosed that he was not paid by their boss, and he could barely send N20,000 back to his mother. He survived on the money he earned from his side gigs because he didn't receive any payment from Marley.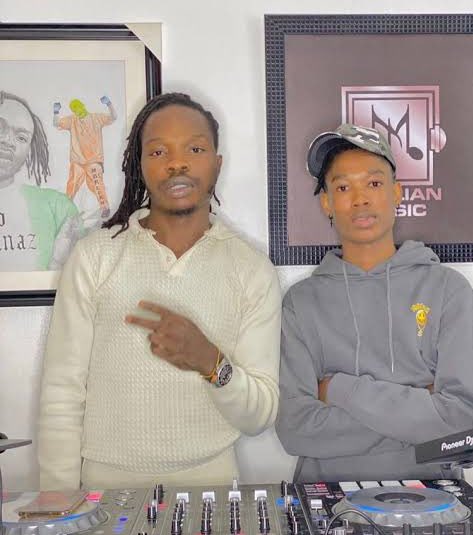 READ ALSO: 'How Naira Marley Drugs Women, Have Sex With Them And Threatens To Delete Them' – Nigerian Man, 4G Xbox Exposes In Bombshell Post
He further revealed that things took a turn for the worse when he expressed his desire to switch from DJing to pursuing a career in music.
According to him, this didn't sit well with Naira Marley, who allegedly started plotting with his other 'gang' members to harm him psychologically.
Splash claimed that he overheard them planning to tamper with his food because they didn't want him to earn too much money.
He later started having mental issues and reached out to his family who came to his rescue. Before then, Marley and his gang had driven him out of the house after his family started asking questions.
When his mum came to pick him up at Marlian Music HQ, he was a shadow of his old self and reportedly had memory loss. He's since been home and unable to work.
Speaking further, Splash alleged that Naira Marley expected all his crew members to unquestioningly obey his commands, and whenever they didn't, it would become a problem.
This is the Dj Splash, Naira Marley's ex signee that ran måd. Iyabo Ojo vowed to escalate the issue to the right authorities and take care of the guy.
pic.twitter.com/vPio3KwjEa

— OLAMIDE 🌸💖 (@Olamide0fficial) September 19, 2023