R.I.P Brenda McCool…Mum of 12 Who Died Protecting Her Son During the Orlando Shooting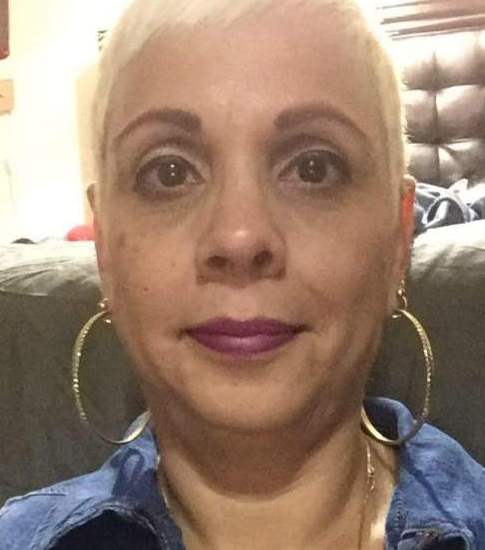 Brenda McCool, mum of twelve children was at Pulse nightclub with her 21-year-old son, Isiah Henderson on the night of the shooting.
McCool and Henderson frequently visit the Pulse nightclub. Henderson is gay and McCool loved to dance.
They were dancing in the club at the time of the shooting. In fact, McCool posted a lively video from the dance floor at Pulse on Facebook not long before her death.
READ ALSO: Orlando Massacre: Teen Shot in the Attack Called Her Mom For Help Before She Bled To Death
When the shooting started in the club, McCool realized she had to protect her son no matter what and when Mateen, the shooter pointed his gun at McCool and her son, she told them to get down and threw herself in front of him, according to the New York Daily News.
The proud mum did not survive the attack, but her son was able to make it out alive. He would almost certainly not have survived if not for the love of his mother, Heavy.com reports.
"She was shot dead. That's how much she loved her kids," McCool's sister-in-law Ada Pressley said. "If it weren't for her, he'd have been shot."
"If it weren't for her, he would have been shot."
According to McCool's oldest daughter Khalisha, Henderson feels like his mother's death was his fault.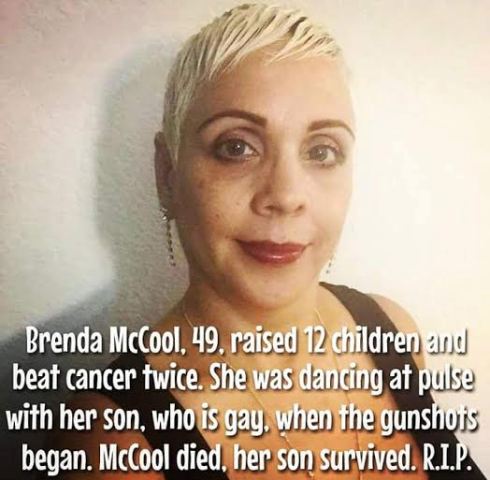 McCool's love for her children extended to her entire family of 12 kids.
"She was always really cool, but really a mom at the end of the day…the sweetest loving person in the world," McCool's oldest daughter Khalisha Pressley said.
Robert Vice Pressley Sr, McCool's ex-husband, added that she was "a good mother and a good provider…She was always trying to help people, taking people in who had no place to live."