Woman Calls 14-Year-Old Daughter Hero For Killing Her Father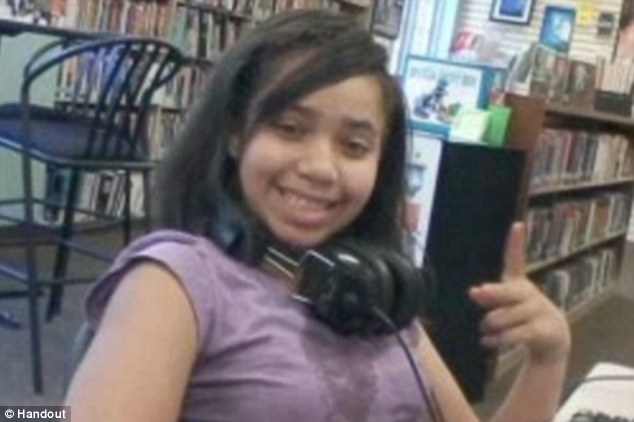 Brandi Meadows, a mother from Ohio, USA, has described her 14-year-old daughter, Bresha Meadows, who was arrested and charged with aggravated murder for fatally shooting her 41-year-old father, as a "hero".
According to Daily Mail, the mother praised her daughter, who shot her father, Jonathan, in the head, for saving the family from the clutches of an abusive drunk.
It was gathered that the young girl shot her father with his own gun, the same gun he regularly used to threaten the family.
Speaking on the incident, one of the teenager's aunts, Sheri Latessa, explained that after the shooting the girl turned to her mother and said, "Now mommy, you're free."
Another aunt of the young girl and a Cleveland police officer, Martina Latessa, said Jonathan kept the family isolated from others and effectively imprisoned them away from help.
She added that her niece was "born into a nightmare from day one", and even tried running away to her house for help, but the authorities insisted they could not act against Jonathan.
Her mother, who was married to Jonathan for 18 years, has since praised her daughter for helping the family escape him.
She said, "I am so sorry she had to go through this. She is my hero. She helped me; she helped all of us so we could have a better life. She is my hero; I wasn't strong enough to get out and she helped me."
She added that she was completely terrified of her husband and felt powerless to act against him for fear of recrimination. The mother had reportedly filed for a protective order to keep him away from herself and her children in 2011.
According to police records, officers were called to the property after the family reported that Jonathan had tried to kill Brandi and their three children.
Although charges of domestic abuse were reportedly brought against Jonathan, the abusive father was never convicted because his wife later dropped the charges.
The attorney for the Meadows family, Ian Friedman, insisted that Meadows was born into an abusive home and often witnessed her mother being abused at the hands of her father.
He added that the father would often drink, and used the gun to keep those living in the house afraid of him.
According to reports, the young girl, who is due in court at the end of August, has not yet entered a plea to the charge against her.
Photo credit: Handout