World's 'Tiniest baby' Defies Odds To Survive After Being Born At 25 Weeks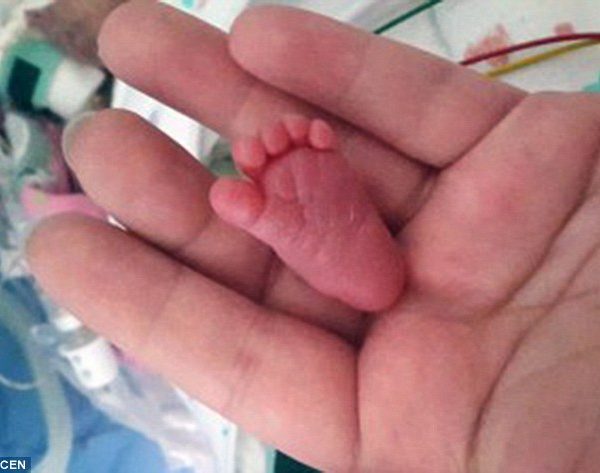 The world's tiniest baby ever to survive premature birth, Emilia Grabarczyk's entire foot was just the size of a fingernail when she was born. Nine months later, she has defied expectations and continues to survive.
According to Sun, Emilia was born at 25 weeks in a hospital in the western German city of Witten, near Dortmund, weighing a mere 8 ounces (229g) – less than the average grapefruit.
At first, it was feared she would not survive but the tiny girl, labelled 'the little fighter' by her doctors shocked everyone when she started thriving and now weighs about 3kg- a healthy weight for a newborn.
Local reports says she is the lightest premature baby in the world to survive.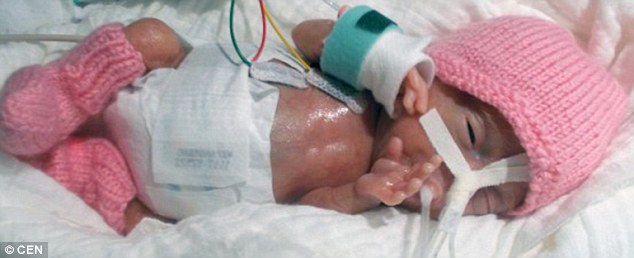 Head of Children and Youth Clinic at the hospital, Dr Bahman Gharavi, said Emilia's birth was truly unique adding that her survival was only possible thanks to the joint effort of paediatricians, gynaecologists and paediatric surgeons – and Emilia's incredible spirit.
"Even children with a birth weight of 14 ounces rarely survive. We have to thank Emilia as well for her own survival.

"She is a little fighter."
Following her birth, Emilia's parents, Lukas, 34, and Sabine Grabarczyk, 30, faced an agonizing time, waiting to see if their tiny daughter would build her strength.
As a result of her premature birth, Emilia was at risk of behavioural and learning difficulties. Yet, Dr Gharavi said thankfully there was no sign of any serious disability.
"For more than six months, it was unclear whether she would survive. Only in recent weeks she is getting more robust," he added.
Emilia was initially fed with a tiny tube. The doctors used a cotton bud soaked in sugar water to soothe her and relieve pains.
Her proud mother said: "There were many difficult days and many tears, but she clearly wanted to survive."
Photo credit: CEN