Amazing! Woman Welcomes Triplets 10 Years After She Was Told She Would Never Conceive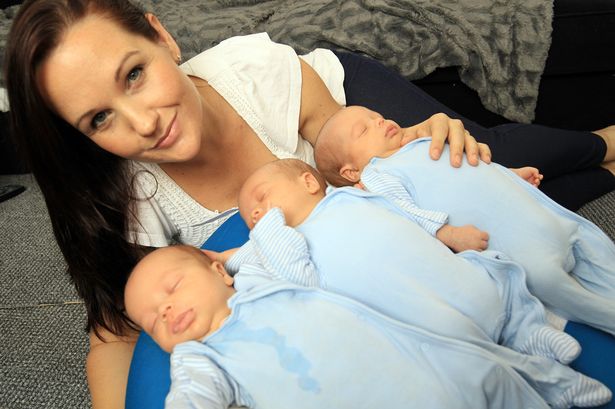 Donna Carter was 24 when she was told she would never be able to conceive because of the cysts on her ovaries. 10 years later, the 34-year-old is blessed with identical triplets, all boys and conceived naturally.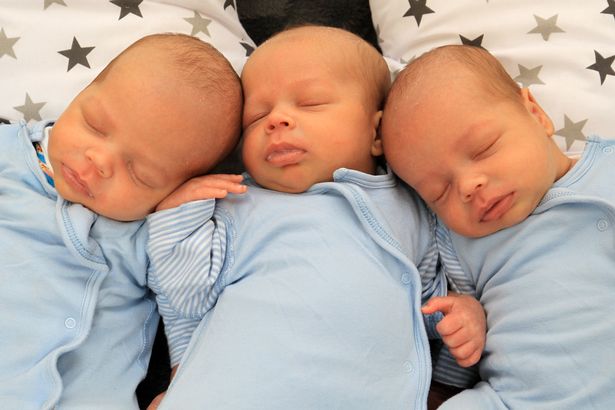 According to Mirror UK, amazed doctors told the new mum she had 'won the lottery' when it was discovered she was pregnant and expecting triplets.
She welcomed the adorable boys; Adam, Miles and Damian, with Egyptian boyfriend, Mahmood, prematurely, after a rigourous pregnancy and birth.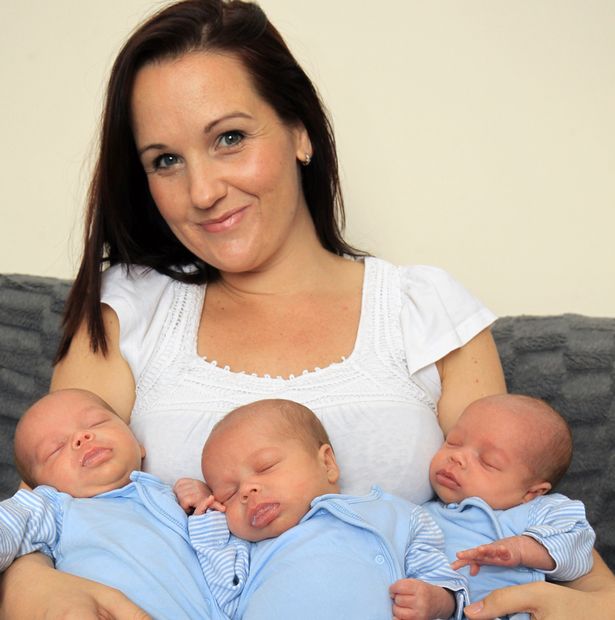 The excited care worker revealed:
"I was told at the age of 24 that I wasn't able to have children – and now I'm blessed with three at 34.

When I came back (from Egypt) I found out I was pregnant – and at five weeks I was told there were three heartbeats.

It was such a shock. They told me it was a chance in a million, like winning the lottery – and I could do with winning the lottery now for the money."
She had a scan every other week at Queen's Medical Centre in Nottingham. Then, she became ill when 32 weeks pregnant and was diagnosed with pre-eclampsia. She subsequently had to be put into an induced coma for 15 hours and the triplets were delivered via caesarean section.
She continued:
"I was very large – I swelled up like a balloon. A week later and the boys decided to come into the world.

When I woke up I was confused, everything was so loud. I came to in intensive care and all I wanted was a cup of tea.

I didn't realise they had been born, I saw a photograph of my children and thought, 'They're not mine! How can they be my children because they must be still inside me?' I was so big I thought I was still pregnant. Then they took me down to see them. It was amazing and I was so overwhelmed and the most content feeling I have ever had."
Photo credit: SWNS