"All missing kids aren't dead." Woman Abducted As a Child In Search of Her Birth Parents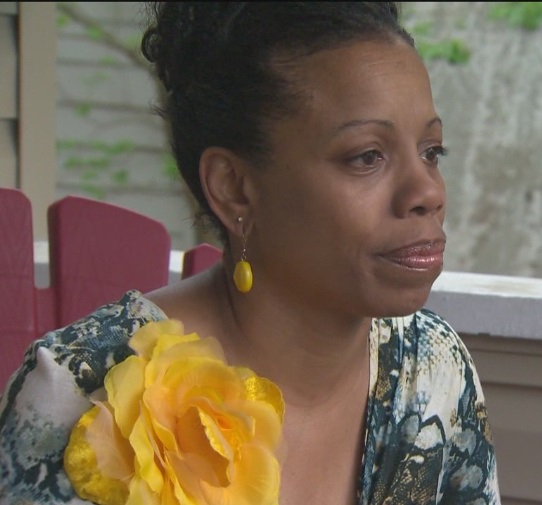 A Baltimore woman, Symbolie Monique Smith who was abducted as a child has been searching for her birth parents or blood relatives.
In 2013, the distraught woman, who was raised by her kidnapper as her own, first opened up about the horrors  of living with a total stranger as a child.
"The beatings were daily. If the sun came up, if it rained, if the wind blew too hard, I was chastised." Smith said as she described a childhood full of abuse in a west Baltimore home with a woman who she thought was her mother.

"On the outside, I looked normal. I went to school every day, I did my homework every day. I came home every day," Smith said.

"There were no other children. This woman never had children of her own," said Monique referring to the woman she knew as a child to be her mother. I ran away from home because of the abuse and started using the name Monique in 1984 in hopes of her not finding me to kill me," said Monique.
Monique, who is now a local missing children's advocate helped lobby for the passing of the state's Missing Children's Act, said that she doesn't know what her real name is or how old she is.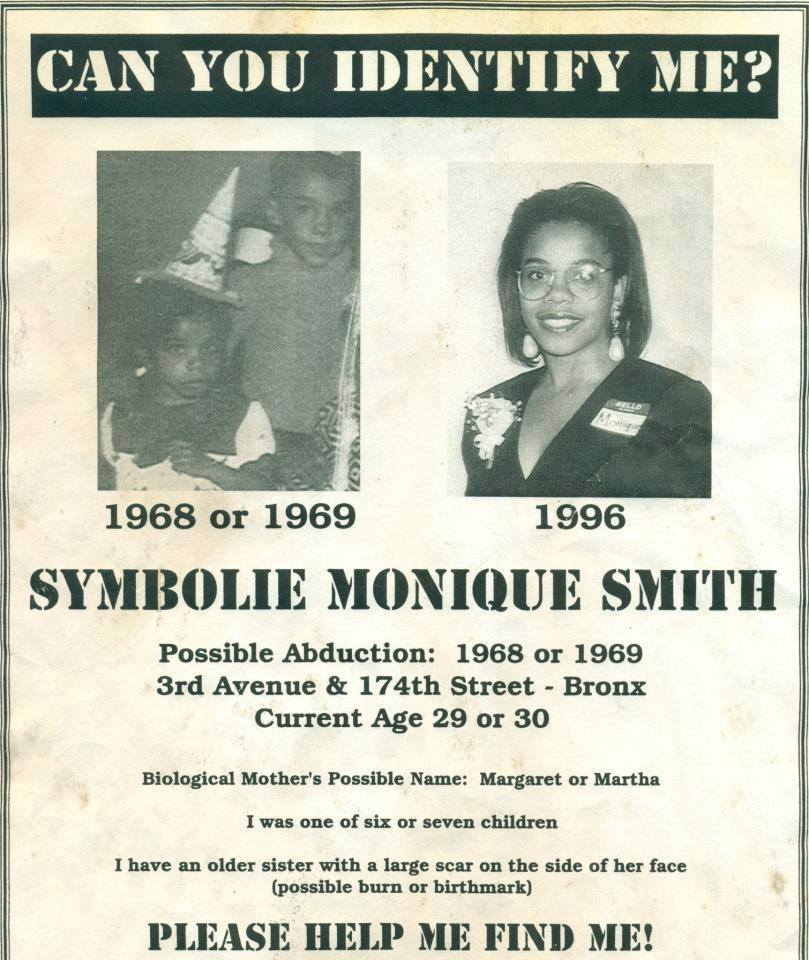 "I've always assumed that I was either 2 or 3 when I was taken.  Monique believes she was taken from the area of 3rd and 174th street in the Bronx in New York, and she thinks her mother's biological name was Margaret or Martha. Monique also thinks she may have other siblings and she was one of six or seven children. She also believes she had an older sister with a large scar on the side of her face which may have been a burn or a birthmark.
"Different states, different years, different dates of birth. To this day, I don't know how old I am. To this day, I do not know my real name. To this day, I really feel that no one is looking for me anymore."
Monique added that people she thought were family members admitted that the woman who raised her just showed up with her one day. She said she eventually confronted her fake mother.

"She just rattled on until she had gotten so furious and said, 'You know what? I'll go to my grave before you will ever know. I could be Lisa. I could be Wendy. I could be Monica. I could be anybody, and my parents are still looking for me."
According to WBALTV, Monique, registered with the Missing Person's Registry, put out posters with pictures from her childhood and embarked on a multi-state search but to no avail.
"I've been telling so many people that all missing kids aren't dead. We are alive. We're here," she said.
Smith said she doesn't think her real family is still looking for her, but she still has some hope that her childhood pictures will be recognized someday. She said that the woman who claimed to be her mother is still alive.
Monique, who says she is still working with law enforcement on her case, said she will never stop advocating to keep other children from being abducted. She says,
"I've been added to the NamUs registry ( National Missing and Unidentified Persons System) for deceased persons. I have been provided a National Center for Missing Children. Missing Child No.1201298. Also, I will continue to sort through and connect to as many individuals via Ancestor 's DNA in hopes of finding a relative.

Also, I'll use this medium as a reminder to persons that PROTECT our children to be more vigilant and to CLOSE the "Trust" factor with those individuals who we entrust to take care of our babies."
Photo credit: Monique