Teyana Taylor Flaunts Her Fit Body & Gets Real About Motherhood as She Covers Self Magazine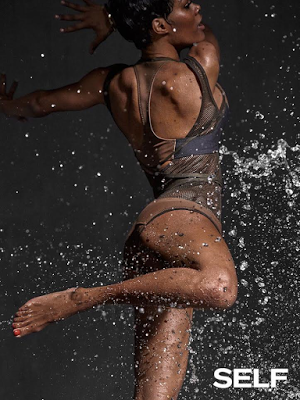 Teyana Taylor is this month's cover girl for SELF Magazine, and she showcases her fit body, while sharing her experience with motherhood. The mother of one talked about the different kinds of changes that her body has gone through after welcoming her baby girl, Junie, 13 months ago.
"I appreciate every stretch mark, every sag. You're gonna have a little sag down there, and there's nothing wrong with a little sag. One boob is bigger than the other…but it is what it is. I love my body and I love the place that I'm in. And I think dance and happiness and movement and family and love is what makes me love my body." 'shared the 26-year-old singer.
The magazine also reports that the fitness guru mum, who is married to Cleveland Cavaliers player Iman Shumpert, rose to stardom after her feature in Kanye West's Music video Fade, but she has always been a hard worker, choreographing with stars like Beyonce, John Legend and many more. She shared that she has some insecurities about her body like any other person especially after having a baby.
"My favorite part [of my body] used to be my breasts, but now my breasts belong to Junie, She probably sucked out every ounce of milk… I had to pump, because she didn't want to work for the milk…so now I just deal with little mommy insecurities. Whenever I look super busty, ladies, that ain't nothing but a little double-sided tape [and a] push-up bra. We all have flaws… you gotta embrace it." She happily admitted
She cautions everyone to stop judging other people, and comparing themselves unfavorably to others.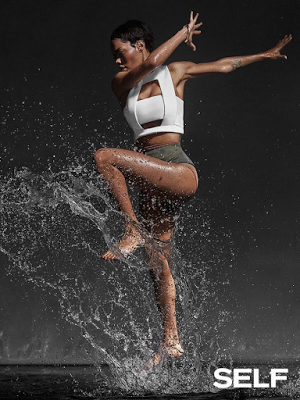 Photo Credit: Self Magazine