Touching Story of How Infant Died After Being Neglected by Babysitter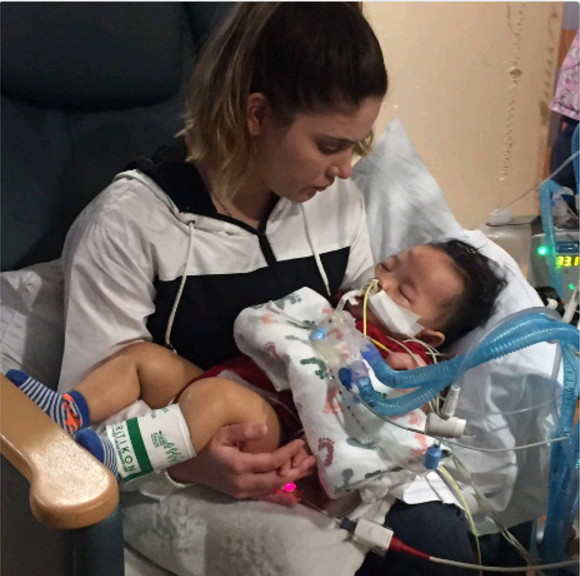 A twitter user @desslorraine, shared his heartbreaking story about the passing of her infant son, Landon.  According to her, the babysitter had left him in the bath tub unattended to.
The heartbroken mother narrated the incident after creating a 'Gofundme' page to raise funds for his hospital bills before his death. Read her words below:
"Can everyone please say a prayer for my son Landon. He is only 8 months old. He was at the baby sitters yesterday when when this horrible nightmare happened.

I got a text from the sitter "911-Landon please". When I tried reaching her her phone went straight to voicemail. When I arrived there was police and detectives everywhere. I never got the chance to speak to the sitter. He police officers pulled me aside and told me there was an incident with Landon in the bathtub. She claims Landon threw up all over himself and that's why she needed to bath him. She said that a man was trying to come in and inspect her new home. According to her this "man" was armed and argued with him back and forth.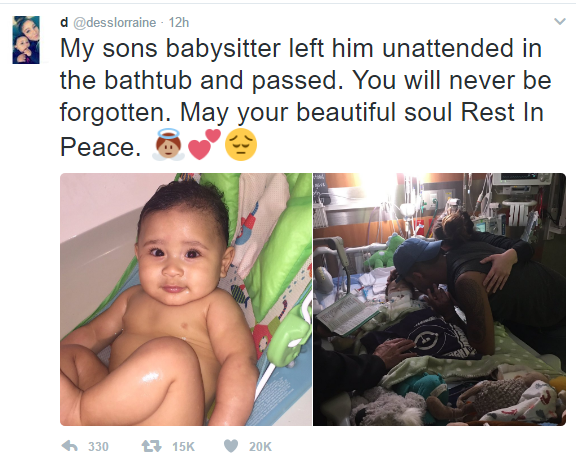 READ HERE: Watch: Evil Nanny Caught Abusing Infant in South Africa
Why she would leave an 8 month old in a bathtub who is extremely mobile and able to move around his own and leave him alone in a bathtub filled with water.. only God knows.

She claims that when she went back into the bathroom that she wasn't able to see my son Landon and began to search. When she pulled him out she tried to preform CPR but was unsuccessful.

EMS took him first to Metroplex in Killeen where the paramedics say his heart stopped. They got his heart back to pumping and transported him to the children's hospital in temple. They were breathing for him 100% yesterday and my strong boy is now down to breathing 50% on his own. He is still under sedation. His red blood cells were low and has to have a blood transfusion."
Reality star Kim Kardashian, paid tribute to the infant. She wrote: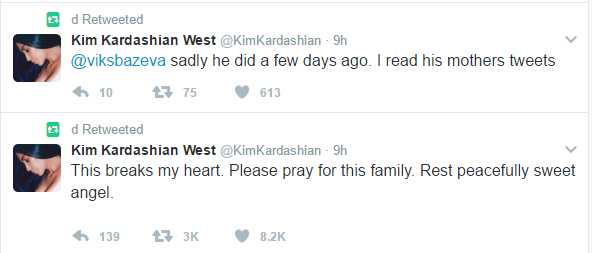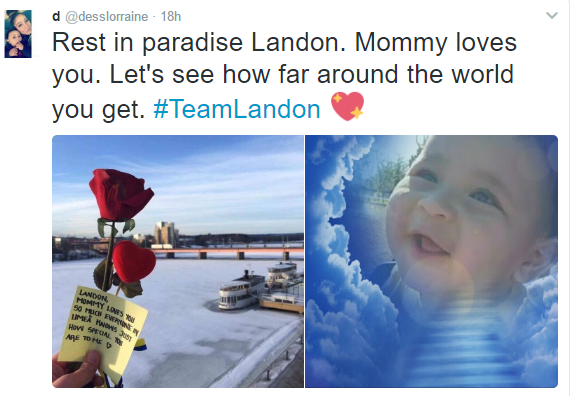 Photo Credit: Twitter