Oh Dear! Maje Ayida Hires Foreign Lawyers to Sue Ex Wife Toke Makinwa Over Her New Book | Calls it Libelous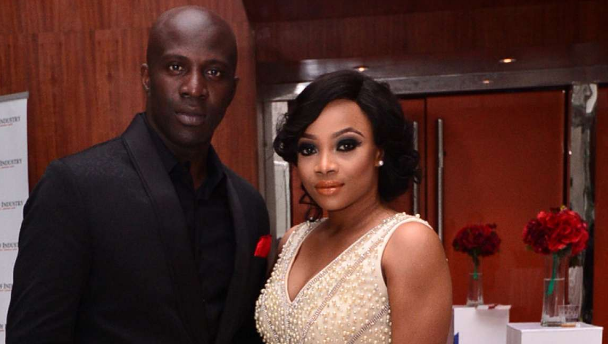 Maje Ayida is ready to go to war with his ex-wife Toke Makinwa. The fitness trainer is suing his estranged wife over her 'tell all' book 'On Becoming'. The book is said to have spilled the alleged details of their failed marriage.
Following the release of her memoir, the media personality was ordered to stop the sales of the book and all forms of promotional activities.
The Cable reports that the request was made by Ayida, whose lawyers have also sent the on-air-personality, a "letter of demand."
In the book, Makinwa reportedly claimed Ayida infected her with STIs (Sexually Transmitted Diseases) during the course of their relationship.
Also, she alleged that he frequently cheated on her, depended on her finances, and subsequently had a child with his former girlfriend Anita Solomon, all of which led to their divorce.
However, Ayida, has called the book libelous.
According to the 'letter of demand' sent to Makinwa, her estranged husband was said to have "requested legal separation" from her "within 6 months" of their marriage in January 2014 "when it became clear that the marriage was breaking down".
Makinwa, was alleged to have signed a legal separation agreement in July 2014.
The letter said it was well documented that the exes had agreed to separate by July 2014, which the book failed to record.
See a copy of the letter below:
READ ALSO: Watch! Toke Makinwa's Ex-husband, Maje Ayida Opens Up About Their Messy Split, Fatherhood & More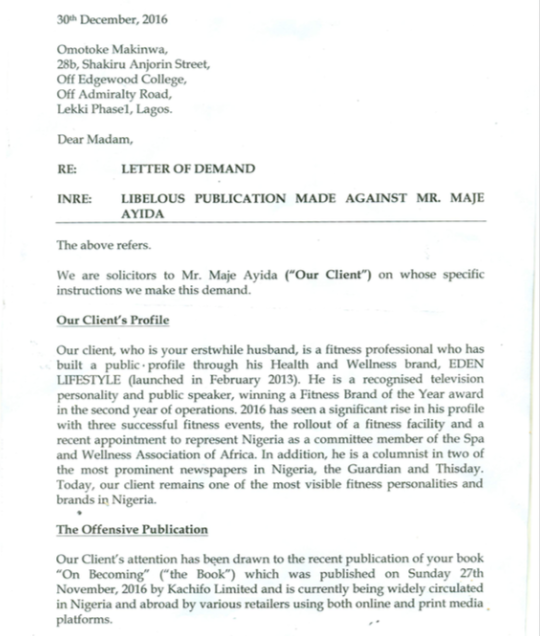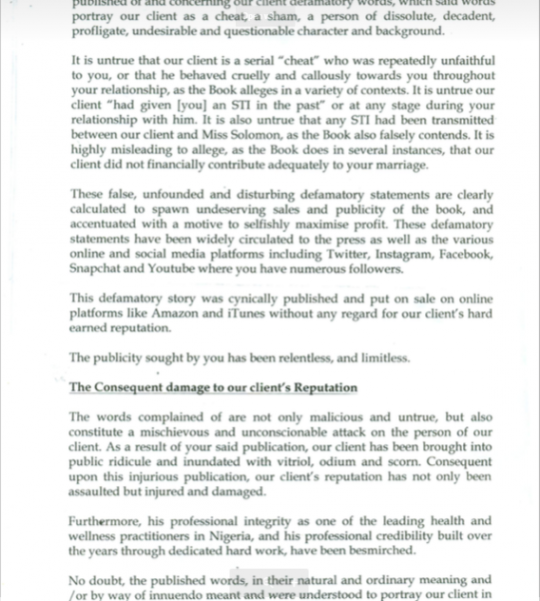 Not long after news of the lawsuit surfaced online, Makinwa, took to Instagram to let the world know she's still promoting her book.
Read her words below: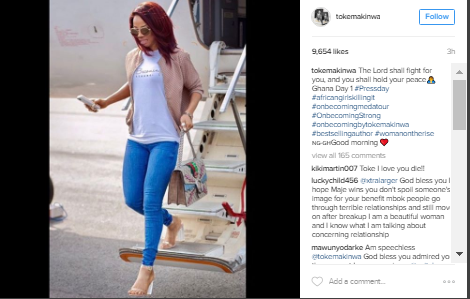 "The Lord shall fight for you, and you shall hold your peace????
Ghana Day 1 #Pressday#africangirlskillingit#onbecomingmedatour#OnbecomingStrong#onbecomingbytokemakinwa#bestsellingauthor #womanontherise ????????-????????Good morning ❤️"
Photo Credit: Instagram