"You will hate yourself if you take your mother for granted" – Son of Former Oyo Governor Writes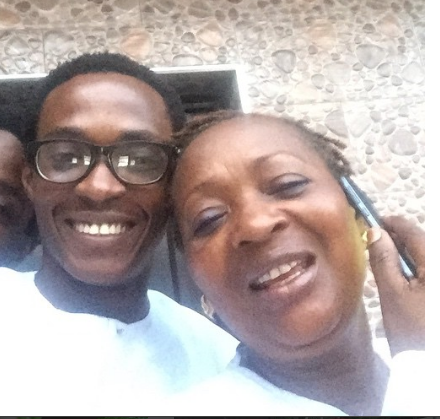 Truly you never know how important mothers are until they pass away. Shola Ladoja, son of former Oyo state governor, Rashhed Ladoja, took to Instagram to pen a heartbreaking post as he mourns the passing of his mum, Erelu Lola Ladoja, who died some months back.
He shared this powerful note to advise those who still have their mothers around not to take them for granted.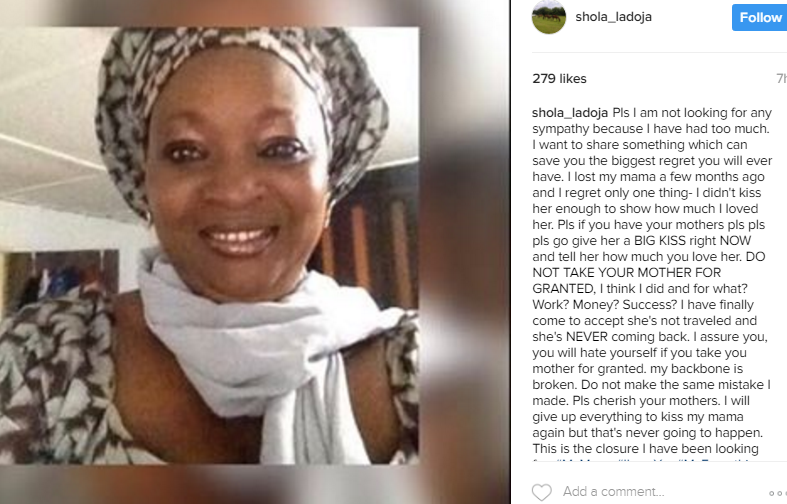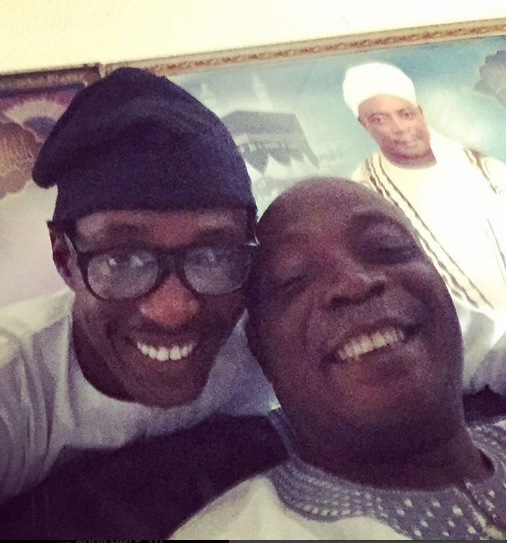 "Pls I am not looking for any sympathy because I have had too much. I want to share something which can save you the biggest regret you will ever have. I lost my mama a few months ago and I regret only one thing- I didn't kiss her enough to show how much I loved her. Pls if you have your mothers pls pls pls go give her a BIG KISS right NOW and tell her how much you love her. DO NOT TAKE YOUR MOTHER FOR GRANTED, I think I did and for what? Work? Money? Success?

I have finally come to accept she's not traveled and she's NEVER coming back. I assure you, you will hate yourself if you take you mother for granted. my backbone is broken. Do not make the same mistake I made. Pls cherish your mothers. I will give up everything to kiss my mama again but that's never going to happen. This is the closure I have been looking for. #MyMama#ILoveYou#MyEverything."
Mothers are priceless!
Photo credit: Instagram