"I Didn't Mean Any Harm" – Proprietress of Primary School in Enugu Where Kids Were Arrested Speaks Out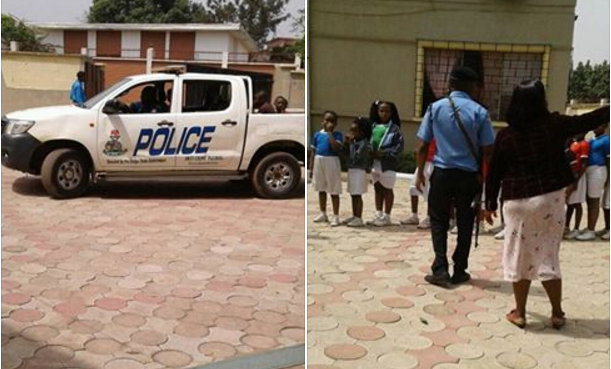 A few weeks ago, it was reported that Early Dew Montessori primary school in Enugu arrested some of its students for failing to do their homework.(read here). Reports afterwards indicated that the school has been temporarily shut down.
Punch reports that the State's commissioner for education, Uche Eze, said the school might be permanently shut down, for the psychological abuse of the arrested kids, unless the management of the school  issues an apology in writing, to the parents of the abused kids, the people of Enugu State and the State Government.
The Commissioner also issued a warning to other schools in the state, who use unethical disciplinary measures to kids under their care to desist from such acts.
The school's proprietress, Ify Okonkwo, claimed she meant no harm in what she did, as she thought it would discourage laziness. She also revealed  her intentions were made known to the parents via a 'whats app' group created. She added:
"In my mind, I thought I was doing it to bring the children up in a way that they will be attached to their studies. No child was manhandled neither did they point a gun at any of the children.

I was the person that took the pictures and posted them on Whatsapp, with the caption 'Some children were arrested today for not doing their homework, for not reading their books, for not behaving well, but they promised to change'.

I didn't mean any harm; I meant well for the kids. If not, I wouldn't have made it public – it would have been between me and the teachers"