Celebrity Parents React to Kemi Olunloyo's Arrest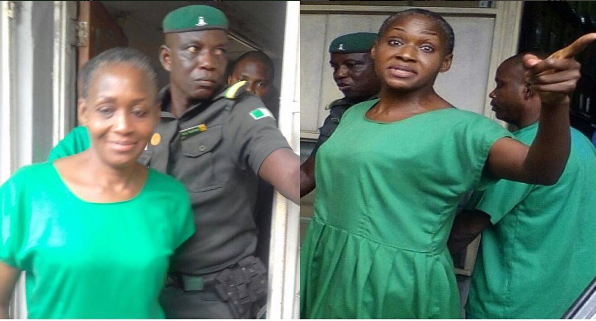 Controversial media personality, Kemi Olunloyo, known for her penchant for reporting unconfirmed stories about celebrities, was arrested some days ago by the Nigeria police for allegedly cyber-bullying a Port Harcourt-based Pastor, David Ibiyeomie (read here).
However, some celebrities seem to be happy with her arrest saying it will serve as a deterrent to people who put out things on social media to malign others.
One of them is ace comedian, Seyi Law, who once had a face-off with Kemi, who made a public post that Seyi Law's daughter is obese and should be monitored (read here).
READ ALSO: UPDATE: Kemi Olunloyo Back to Prison After Magistrate Court Grants her Bail
According to him, Kemi's arrest made him happy. He went further to disclose that he will be suing an Abuja-based blogger, Emmanuel Oko Ekpo Bricks for writing and trying to defame him for popularity.
The comedian and doting father of one, who shared a photo he took with Kemi, wrote: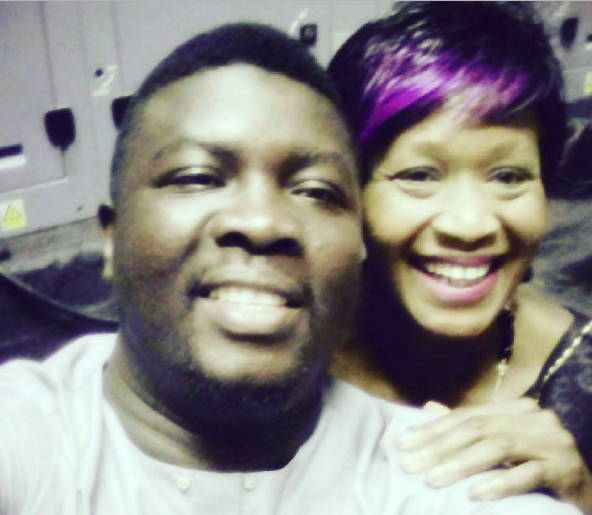 "PLEASE READ THROUGH.
I was one of the few who was happy when they heard Madam Kemi Omololu-Olunloyo was arrested as I believed it will serve as deterrent to others who will just put out things to malign others. I was also particularly happy that there is a cyber crime law as I was going to sue a blogger, Emmanuel Oko Ekpo Bricks in Abuja for writing and trying to defame my personality for popularity and even went as far as touring radio stations and granting video interviews claiming I was threatening his life despite the fact that I haven't spoken with him before up till now.
Then, I thought of the mistakes I have made in life that could have kept me behind bars if the victims have decided to pursue the case(s) and I decided to take the path of forgiveness.
Madam Kemi Omololu-Olunloyo has never been entirely right and we must acknowledge that and instead of just going after the Pastor, we must ask that he should be kind enough to forgive.
I don't know if what Madam Kemi wrote about the Pastor was true, but what if it is not, we know what it means to have your character questioned, nonetheless we plead for his forgiveness. We can't force it and so we plead for his forgiveness.
I have read from people shouting hell on the Pastor and I just laughed as I know what some would have done if it was them. Please don't forget that we are Humans first before Pastoral call. I therefore, plead with whoever is behind the case against Madam Kemi Omololu-Olunloyo to forgive for Christ's sake.

Thanks."
Following Seyi Law's long post, US-based Nollywood actress, Georgina Onuoha, who was severally slammed by Kemi before her arrest took to the comedian's page to make a comment, saying she totally agrees with him.
Read her comment below: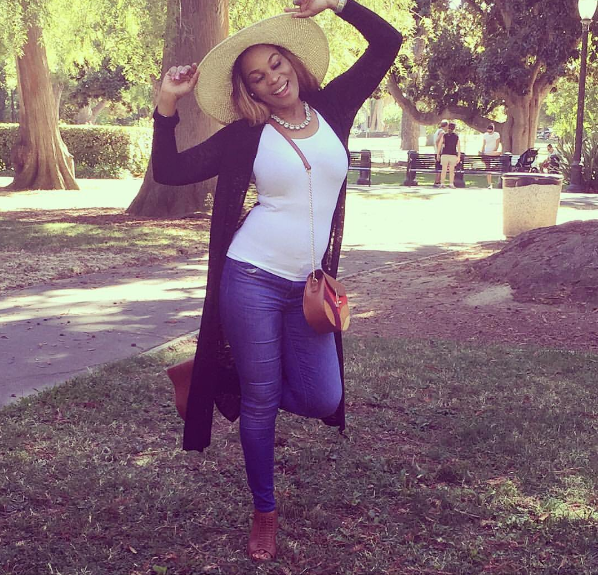 "georginaonuoha@seyilaw1 I totally agree with you. I was at the receiving end of her malicious acts.. I was bent on using everything in my Arsenal to make sure she never sees the light of the day again. But my friends informed my mum of my plans and she was so mad at my actions and all she did was ask me a simple question "
Gozie my child have you ever wronged anyone in the cause of your life? Where are the moral virtues I taught you? Do you still say your our father who art in heaven each day? If you answer yes to my question child; why won't you forgive this woman? I that point, I had nothing but compassion and empathy for her. Though we are humans, it is painful to watch someone tarnish your image, go as low as wishing your kids death and questioning your kids paternity.. with that being said.. I still believe in forgiveness. I've forgiven her and pray for her safe return home. I pray others will have same empathy towards her."
Photo credit: Instagram