Want to Know the Secret to a Long Lasting & Scandal Free Marriage? Olu Jacobs & Joke Silva Have the Answer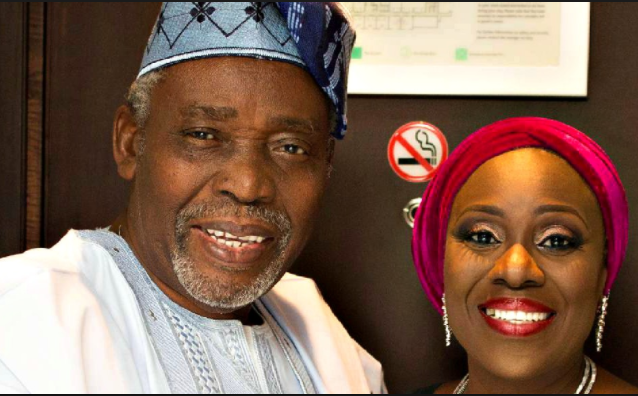 Seasoned actors, Olu Jacobs and Joke Silva have been married for over three decades! It's no wonder they are the envy of married couples.
Speaking during a red carpet interview with HipTV, they dished on why their marriage has lasted so long, and how they have managed to remain scandal free.
The happy couple disclosed that being friends and also having respect for each other, have been what has kept them together till date.
READ ALSO: Joke Silva on Why Young Celebrity Marriages Seem to be Crashing Lately
According to Joke:
"Apart from being lovers, we are very good friends. We've learnt over the years to respect each other, and the respect keeps growing."

"Quite frankly, that's it," Olu Jacobs, 74, added, saying, "Friendship – that's the strongest and respect. You care about each other. We are lucky, and again we worked at it. You have to work."
This amazing pair have spent over 30 years together as a married couple and are blessed with beautiful children.
READ ALSO: Awwww! Annie Idibia's Message to Joke Silva and Olu Jacobs will Melt Your Heart
Despite going through some rough times together, also witnessing the loss of a child, they have both still remained strong.
Another secret to their long-lasting marriage according to them, is communication and trust.