Graphic Pictures: 200L Student of UNIBEN Severely Stabs her Roommate 5'Times in the Head… What the School Did Next is Unbelievable!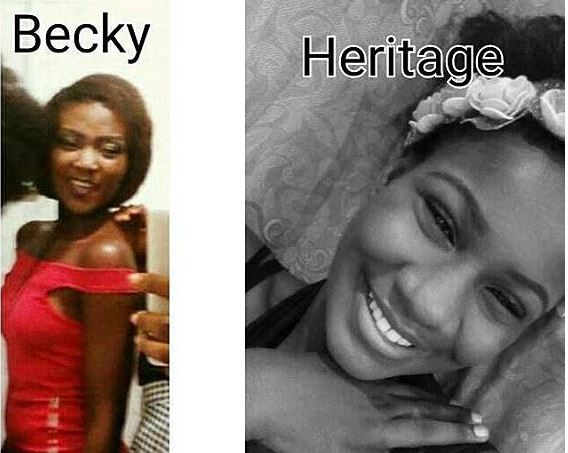 An undergraduate student of University of Benin (UNIBEN) Ekewan campus, named Heritage is currently hospitalized after being stabbed in the head severally and left to die by her fellow student and roommate, Becky Isoken Oseye.
In a social media post, Heritage's sister claims the argument started over a wrapper, before it escalated into this graphic stabbing. She added that Becky has attacked a girl in her secondary school with knife before and she showed no remorse.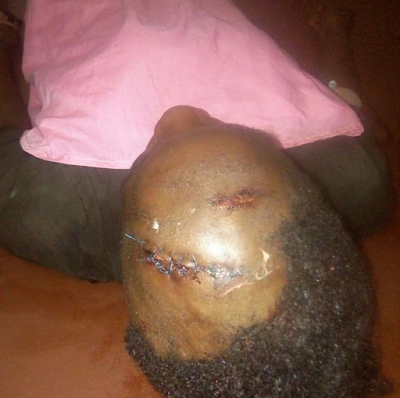 She also claimed that nothing was done to Becky for stabbing her sister on the head as the school security just questioned her and allowed her go home.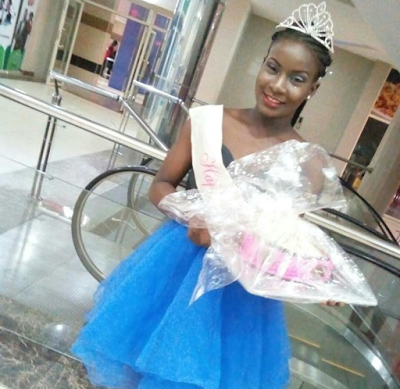 Here's what she wrote below…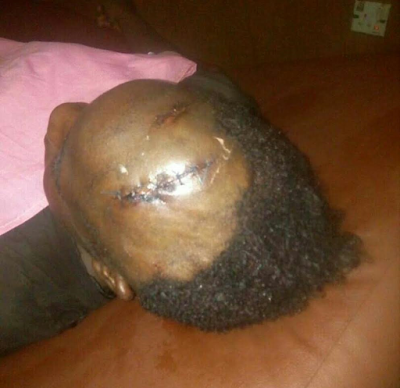 "God is Faithful but justice must be served Watch the kind of friends you keep oh! My sister was stabbed in her head five times by Becky Isoken Oseye – 200 level Mass communication student

After the stabbing she began to shout 'die die die: and Uniben security was doing nothing about it. Instead of carrying the culprit out immediately, they allowed her brush her teeth, eat, bath and then catwalk to the security office.

On arrival, she was given a seat and sat majestically instead of being locked up. Can you imagine no friend went with Becky except myself, Osas and my sister when she was admitted for appendicitis and she could do something like this?

I even talked with her (after the incident) and she said abeg leave me alone, what she had done was just ice cream. It was stated that she has done something similar in her secondary school 'presco girls school'. That she tore the girls body with knife.

Justice has to be served! If Becky should be rusticated it would be lovely but her mum who her father left would feel it so much. The poor woman has high blood pressure all because of her and the girl doesn't care about school so she won't feel it. She should be beaten she and rusticated.. Stab someone five times over wrapper? Jesus Christ. and she was let go this afternoon without a scratch. While my sister was in the hospital, she was sleeping peacefully at home."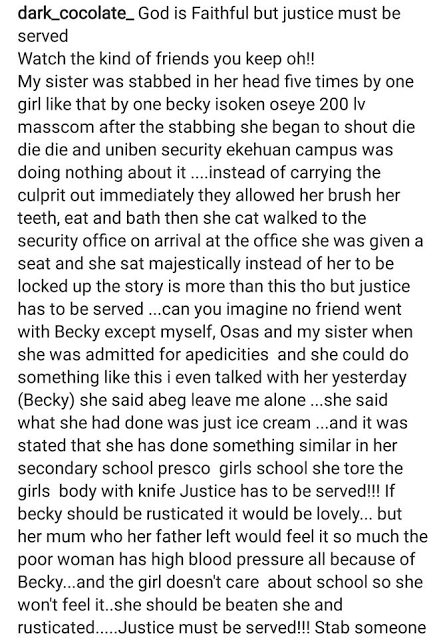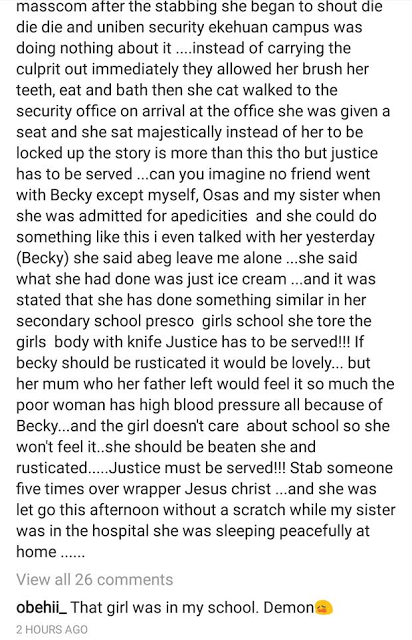 Another post from a student of the school also confirmed that Becky did the stabbing and calmly went into the bathroom to cleanup herself, leaving Heritage in a pool of her own blood.
Photo credit: Instagram