#CoupleGoals: 99 Year Old Couple Celebrate 80th Wedding Anniversary + Share Secrets of their Happy Marriage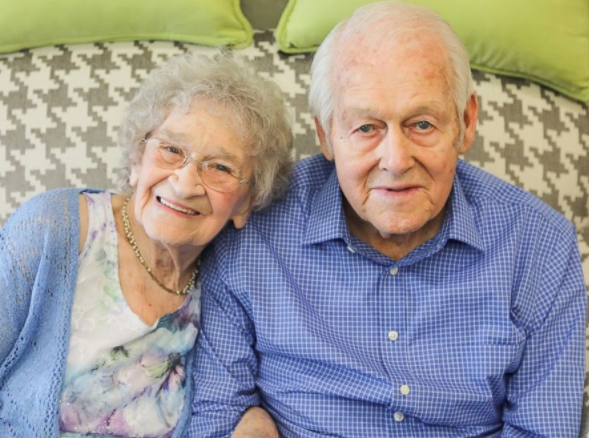 Michigan couple, Donald and Vivian Hart are sure proof that true love still exists!
The amazing pair, both aged 99, just celebrated their 80th wedding anniversary — eight decades of wonderful memories; moments of sacrifice; and watching their children, grandchildren and great-grandchildren grow up.
In an interview, the inspiring couple were happy to reveal the secrets to their loving and long lasting union, ABC news reports.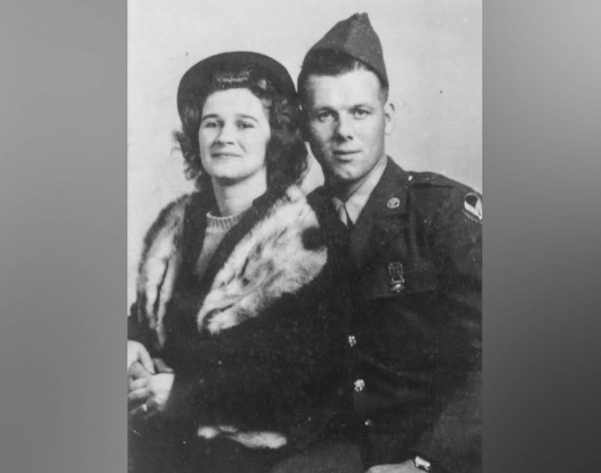 "Make sure the relationship is honest. Try to do what's right in God's eyes," said Donald Hart. "It's good to laugh together. Have fun with each other, but don't make jokes at the expense of the other. Always be sure to put God first in your life.

Be always willing to help and stay alert to your spouse. We have prayer every day together in the morning and the night. We don't keep our mind on our troubles," Vivian Hart added.
READ ALSO:Viewer's Discretion: Dreaded Ikorodu Cult Badoo Strikes Again | Wastes Family of Five in Fresh Attack (Graphic Photos)
How the duo met is another lovely story on its own. According to WOOD-TV, the couple met as Donald was leaving church. He noticed a couple of "gals from out of town" needed help finding their way home. Instead of giving directions, he walked them where they needed to go.
"We were just going to [walk] a little ways and then quit, but we ended up going all the way," he said.
They got married on June 25, 1937. They were separated briefly when Donald was drafted to serve in World War 2 but fortunately, he returned alive. Their family spoke of how Donald and Vivian's 'strength, forgiveness and commitment to their family and church have been instrumental to them reaching such an incredible milestone.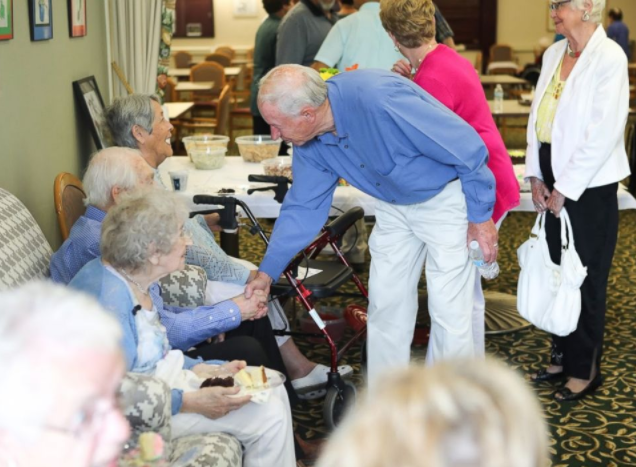 On Sunday, the couple's family and friends threw them an anniversary party, where Donald serenaded his wife with "Let Me Call You Sweetheart," a song Donald said he used to always sing to her.
"I used to sing it quite a bit when we were going together," Donald Hart recalled of their relationship. "It was the song that came to mind on our anniversary."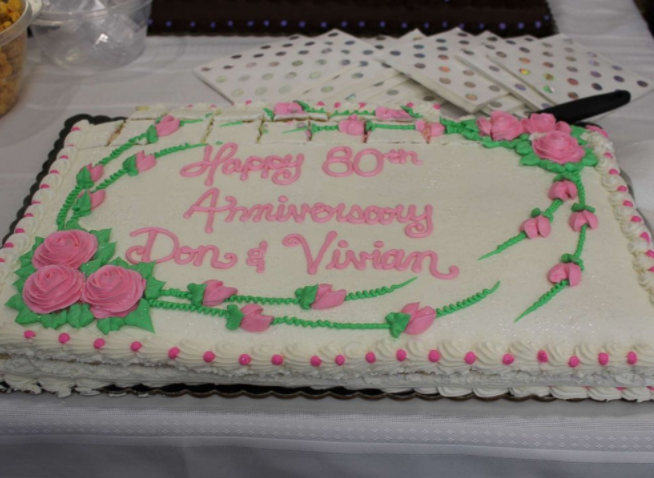 Their eldest son Don said:
"When I look back on it I think, "Boy, we were really poor". We lived in a dinky house — it had been a chicken coop. We didn't have things, but we had a lot of fun. Those eight decades have not been all rosy but they stuck to the age old method of fixing broken things rather than discarding them.
Donald said:
"When those times happen you get knocked down, but you just get up and go again. When you get together again, it was better yet than ever. Seems that way."
READ ALSO: Crisis at Lekki British Int'l School as 12 Year Old Tries to Poison Fellow Student
Their great-granddaughter, Andi Ripley, 28, said it was really special to be able to honor her great-grandparents on their big day after all they've done for the family.
"It's special because of how much they have poured into their family's life. There are no strangers to their family so being able to honor them for the years they've hosted us is just really sweet. My grandma always says 'This is a little piece of heaven' every time the family is together."
Photo credit: Andi Ripley/Pilgrim Manor