Actress Lola Alao Shares Her Experiential Opinion about Single Mothers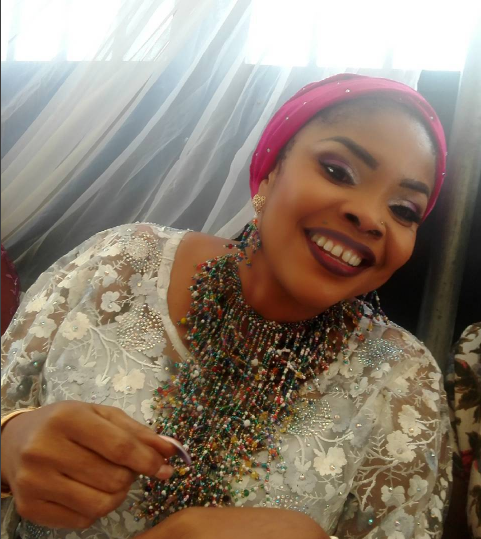 Popular Yoruba actress, Lola Alao, has had her fair share of controversies; from her marriage crash to her conversion from Christianity to Islam. While the storm was threatening to consume her, Alao seemed to disappear.
Vanguard Newspaper  reporters recently ran into her and she seized the opportunity to share her thoughts on her career, relationships and other issues.
She explained why she has been away from the spotlight for a long while and talked about her new movie which she produced in three different countries (France, US and Nigeria), which is yet to be released.
When asked why there seem to be many single mothers in the Yoruba Movie Industry, she said:
"I think it has to do with making the wrong choice. I will say they haven't gotten to their final destination that is why they are single mothers."
READ ALSO:"I am happily married" Actress Lola Alao Dispels Rumours Of Switching Religions For An Alhaji
Claiming that this applies to her also, she went on to say that she thinks every single mother is in the said predicament because they made a wrong choice.
She said:
"Yes, I think every single mother you see made a wrong choice. I have paid a lot; stardom has its advantages and disadvantages. The advantages includes preferential treatments wherever you go and the disadvantages have to do with being harassed by area boys, any time you are in the public

I have two NGOs; one in my daughter's name, Damilola Ogunlana Empowerment Foundation and the other in my name, Lola Alao Foundation. My daughter loves to give things to children; I think she took after me. She said to me, mummy if you have an NGO I must have mine too. Whenever we go out to help children we go for my daughter and when we go for adults we do that for Lola Alao Foundation. Recently, we empowered women of Kogi state, I went with my team to Kogi state and we trained women on how to make hair, bake cake and do other things."
Photo Credit: Instagram