"Can I forgive a cheating husband? Omotola Ekeinde Bares Her Thoughts on Infidelity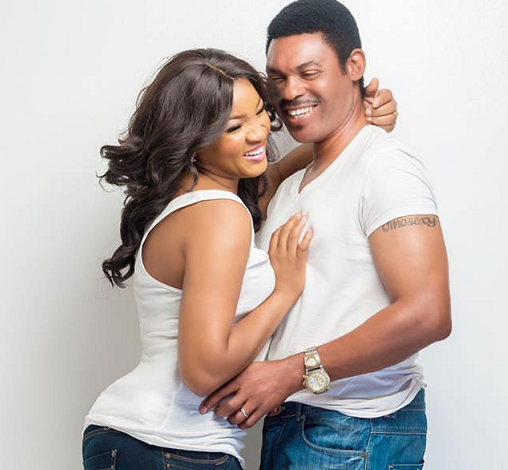 Nollywood superstar actress, Omotola Jalade-Ekeinde, who has been married to hubby, Captain Matthew Ekeinde for the past 21 years.
In an interview with BroadwayTV, the pretty mother of four wonderful kids opened up on one of the pressing challenges in any marriage, which is  infidelity.

When asked if one should forgive a cheating spouse, Omotola said if they are a first time offender, one should forgive. Especially, if they are remorseful and if they show sign of change.
She went on to say that if a spouse continuously cheats, a lot of things should be put into consideration; first the reason why they are repeatedly doing it, the situation surrounding it and the person in question. She said:
"Should one forgive a repeatedly cheating spouse? The first question to worry about is, why are they cheating repeatedly. The problem with us these days is that we are not patient.

The sin is very bad but the first thing we should do is assess the situation and the person in question. The questions are: who is this person really: is that the only problem?

Is this person a perfect person and the only problem is cheating? You have to weigh your options. For me, as a person, is this something I want to deal with? I have met a lady who told me she didn't care what her husband does.
You can't judge other people's relationship, only they, can decide what to do. If it is just about cheating and nothing else, one may be able to live with it but when the person is hopeless, that's another matter."
READ ALSO: Omotola All Smiles as she Celebrates 21st Wedding Anniversary on Husband's Birthday
Revealing more on infidelity the talented and hardworking actress said she has a forgiven spirit, when she was asked if she would personally forgive her husband of infidelity. She said:
"Everyone knows I can forgive anything if they tell me. Just make sure I know. If my husband does anything, I will expect him to tell me. I can get angry but if you tell me you are sorted, because I can defend you.

I may still be angry with you but I will defend you because you have told me. To me, honour is important. At that point I feel honoured. That is how my own brain is wired.

If you are honourable enough to tell me I will respect you. It doesn't mean that you and I are cool, but I will stand by you.
READ ALSO: 20 Years Of Successful Marriage As Omotola Jalade-Ekehinde Spills Secrets
But if you don't tell me and I find out or someone else tells me , you have broken the honour chain. That's the way it works for me. And for me that might be unforgivable. I might or I might not forgive my husband of infidelity.

My forgiving him doesn't mean I am through with him. But that he tells me is healing enough for me. It doesn't mean it is right what he did or I am okay with what he did but it's healing to my soul.
READ ALSO: Trolls Come for Omotola For Revealing Hubby Goes to the Market in Her Place
I appreciate the fact that you are human, that you messed up and you owned up to it. And I am saying this in light of other things not just relationship."
Omotola Jalade-Ekehinde married her husband when she was only eighteen and welcomed her first daughter, Princess, a year later. It has obviously been 21 years of  marriage for the duo.
Watch full interview video below:
Photo credit: Instagram