Mike Tyson Opens Up About His Horrific Childhood Sexual Abuse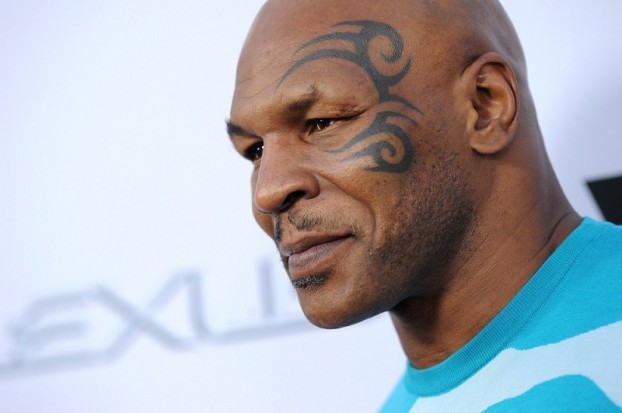 American actor and former professional boxer, Michael Gerard Tyson has opened up about the horrific sexual abuse he suffered as a child and how much impact it has had on his life.
In an interview with ESPN's E60, the father-of-eight told Jeremy Schapp how the molestation made him tough, and how he still found it difficult to talk about what happened.
"Well I don't like to talk about that, I like to keep that where it was in the past, but I was molested as a child," Tyson said.
In 2014, the boxing hero had previously described how he was walking down a Brooklyn street aged seven years old, when an old man snatched him off the street, Dailymail reports.
He was 'bullied' and 'sexually abused' before he eventually managed to run away. Tyson never saw his abuser again and never told anyone, including the police, about the abuse for decades for fear he would be judged.
The 51-year-old said he believes much of his anger comes from the experience, adding that he learned to be strong so no one will ever pick on him again.
"I'm not ashamed or embarrassed by it. It made me have to be tough for the world I lived in."
Tyson said he felt some shame at what happened to him and the reason some people didn't want to talk about it was because they felt it emasculated them.
""It was no one's business to know, people just don't talk about it because to some people they believe it's emasculating them. I learned that it doesn't make you any less of a man because it happened," Tyson said.
Tyson has been open about his troubled childhood but he refused to go into too much detail during the interview, saying he will "like to keep that where it was in the past."
"I learned that it doesn't make you any less of a man because it happened."
In his recently released book Iron Ambition: Lessons I've Learned From The Man Who Made Me A Champion, Tyson details how he grew up on the rough streets of Brownsville in Brooklyn.
According to him, he never knew his father, and his mother died when he was 16.
He was a violent street fighter and spent his days in and out of youth detention centres before becoming the youngest boxer to win a heavyweight title at just 20.
Tyson also revealed how legendary boxing trainer Cus D'Amato shaped him into a champion and an "arrogant sociopath" and encouraged him to have a ruthless attitude.
However both his career and personal life have been marred in controversy.
In 1991, beauty-pageant contestant named Desiree Washington accused him of raping her in a hotel room in Indianapolis.
Meanwhile, Tyson claimed the sex was consensual. He was however, convicted of rape and sentenced to six years in prison the following February. He served less than half of his sentence.
Married three times, Tyson has seven children, one of whom died when she was just four.