"I share my pain with the Most High": Mom-To-Be, Dolapo Oni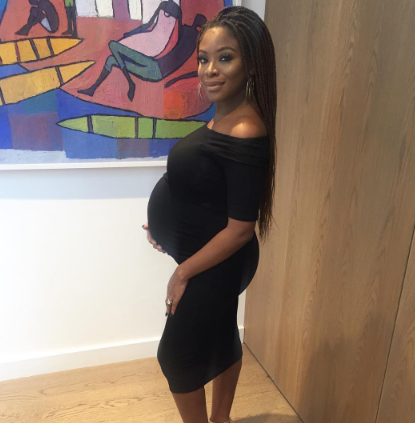 https://www.instagram.com/p/BXUm2Qkg-UM/?taken-by=marcydolapooni
Media personality and TV host Princess Dolapo Oni-Sijuwade is expecting her first child alongside her husband Prince Adegbite Sijuwade. The about-to-be mom took to her Instagram to emphasis on feeling pains and not being open about it.
READ ALSO: Parents Fled, Abandoning Their Baby As Youths Clash In Lekki
Dolapo who leads mothers on her journey into motherhood and being pregnant through her Vlog, is one stunning mom. She is currently in the United Kingdom having fun.
READ ALSO: About to Pop! Check Out First Pictures from Dolapo Sijuwade's Baby Shower
She responded to a fan who wondered if she did not have any problem and wished to have her life. Dolapo said she did but because she never reveals it on the media does not mean she is clean of it.
She adviced that speaking to God is better off than sharing one's pain on social media. Dolapo oni speaks based on the saying you do not judge a book by its cover. She said:
READ ALSO: TV Girl Dolapo Oni & Hubby Prince Adegbite Sijuwade Expecting First Child Together! See their Cute Announcement
"Someone sent me a DM this morning stating that they wish "they had my life because it is smooth and has no issues". To be honest didn't know whether to laugh or cry. Please don't use social media to gauge the "quality" of Ones life. Just because you don't see someone in pain doesn't mean they aren't. I choose to share my pain with THE MOST HIGH! He is the only one that will see you through any situation. So to the person that sent the DM please look to him and not to people that seemingly have a "great" life. ????????God bless."
Photo credit: Instagram