"I don't shield my kids" – Playboy Model Kendra Wilkinson Talks About Her Parenting Style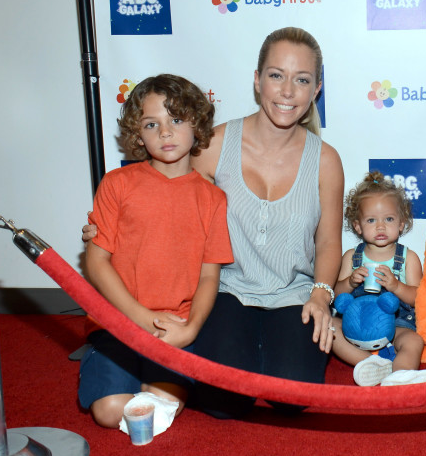 American television personality, Kendra Wilkinson Baskett deserves an excellent when it comes to parenting her children. The stunning mother is an advocate of no parental shaming especially in front of her kids.
The mother of two said that she and her spouse train their children properly and do not ever throw shades at each other in front of them. She said if they have to fight they go into another room and battle it out.
According to PEOPLE, Kendra revealed that she and her kids' dad Hank Baskett protect their kids' childhood and growing-up with everything they have got. They do not want them doing things they would not appreciate either.
"The one thing I can honestly say is that my kids, we protect their childhood with everything we've got. If Hank and I want to fight and battle it out, we're going to another room all the way across and we're going to battle it out."
She revealed that after trashing thing out with Hank, they would still be real with the kids such that if her son who is older questions her, she may just have to be real and tell it to him in a way that educates him.
READ ALSO: #SelfLove: Kendra Wilkinson Proudly Flaunts 'Imperfect' Post-Pregnancy Tummy
"At the end of the day, I'm not going to hide anything. I'm very upfront. My kid has questions now and it's life and if he wants to know reality, then I'm going to give him reality I'm not going to sugarcoat anything, That's just the way I live."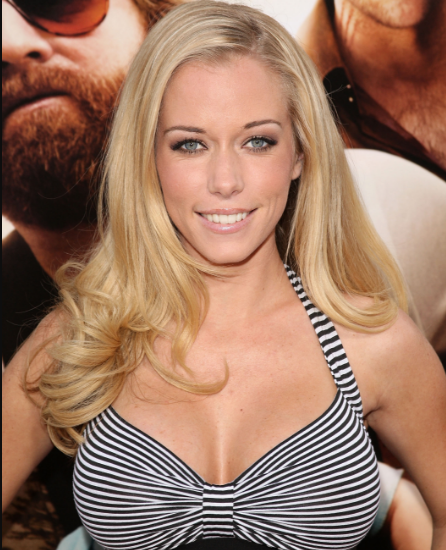 The 32-year-old mother, Kendra who says her son loves it blunt and she is going to allow a conversational relationship with her daughter and her son. Accordint to her they are very advanced for their age when it come to understanding.
READ ALSO: Former PlayBoy Girl, Kendra Wilkinson Welcomes Baby Girl
 "That's how we're gonna work through our lives. I'm here to listen to him and talk to him and my daughter. They're just the most amazing kids and they're ready, you know, they're happy, they're very fulfilled as children.

They've got their childhood. They're living like children. They dress like children. They have minds like children, but they're very advanced for their age when it comes to just understanding life and understanding reality."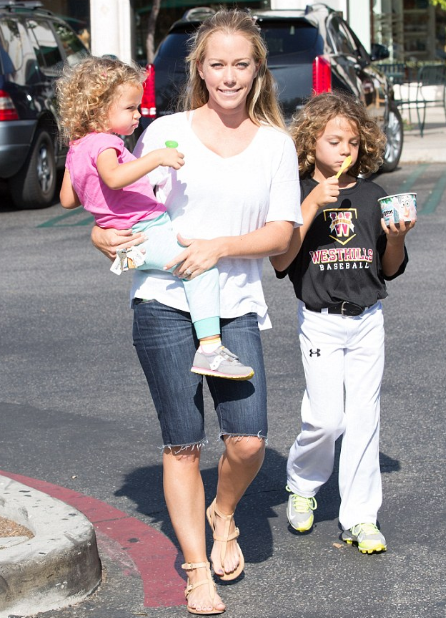 When the Kendra on Top reality television show star talked about her kids understanding reality she obviously meant an new show Sex Tips for Straight Women from a Gay Man which she has been starring in.
READ ALSO: Heavily Pregnant Kendra Wilkinson Shows Off Bump In Bikini
The stunning mom who wraps up her Kendra on Top TV show soon said she and Hank do not hide life from their children and they have no shame when it comes to life and what their kids will se about them.
"So, you know, we're driving around Vegas and my kids look up and see the biggest billboard with my face on it with the word 'Sex' attached to it, and I have no shame, we don't hide life from them.

We have no shame when it comes to life and what they're about to see. They're so happy because of that. There are some kids that are so shielded and it's like that's their thing, but I don't shield my kids."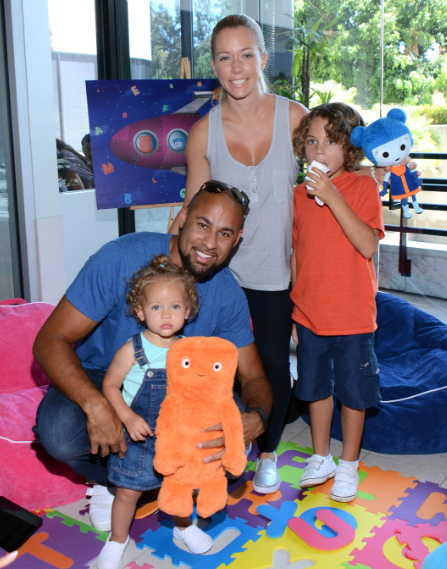 Photo credit: Instagram