If You Are a Child Abuser, the Authorities Are Coming After You | See Why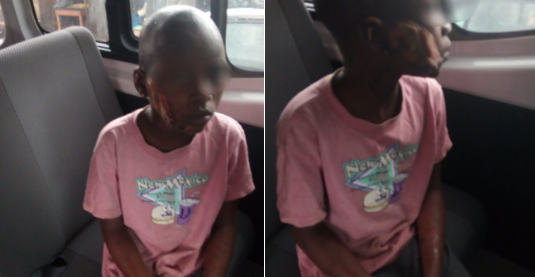 The Domestic and Sexual Violence Response Team (DSVRT) is set to come after anyone involved in domestic violence and abuse, especially a child abuser.
A girl (pictured below) was brutalized by her guardian in Lagos with hot iron and razor blade for licking tea.
READ ALSO:Child Abuse: 42 Year Old Man Infects Underaged Sisters with STD
The disturbing image was shared by the team on their Twitter page. Her identity and that of her guardian was not revealed, but the team is ensuring necessary action is taken to counter the situation.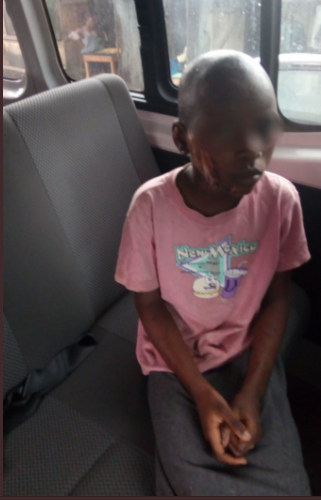 They shared the image above with the caption below:
"Tell somebody that knows somebody that knows somebody who is still engaged in this terrible acts… IGNORANCE OF THE LAW IS NOT AN EXCUSE!!!

Just because she "licked Tea"..they inflicted this on her, a combination of hot iron and razor.. #sad#childabuseisaseriousoffence."
Worryingly, the rate of child abuse is increasing nowadays, children are being made to encounter a lot of inhuman treatment sometimes by their parents, guardian and even teachers.
READ ALSO: Child Abuse: Instagram User Narrates How Father Allegedly Beat Son to Death in Port Harcourt
We  advice that something urgent be done to reduce it and ensure the safety of children. If you see any similar case of child abuse, please report to the authorities.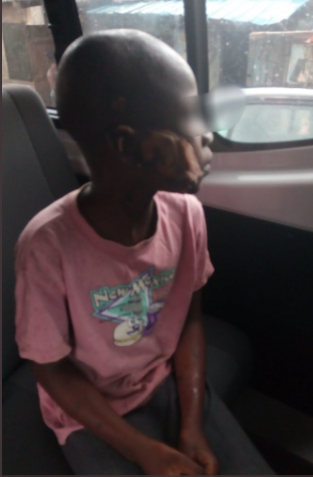 Tell somebody that knows somebody that knows somebody who is still engaged in this terrible acts… IGNORANCE OF THE LAW IS NOT AN EXCUSE!!! https://t.co/jCEJu0e7p9

— DSVRT Lagos (@DSVRT) September 9, 2017
Just because she "licked Tea"..they inflicted this on her, a combination of hot iron and razor.. #sad #childabuseisaseriousoffence pic.twitter.com/yZ3xQz1tcC

— DSVRT Lagos (@DSVRT) September 7, 2017
Photo credit: Twitter