5 Signs Your Child Is Not Happy At School And What To Do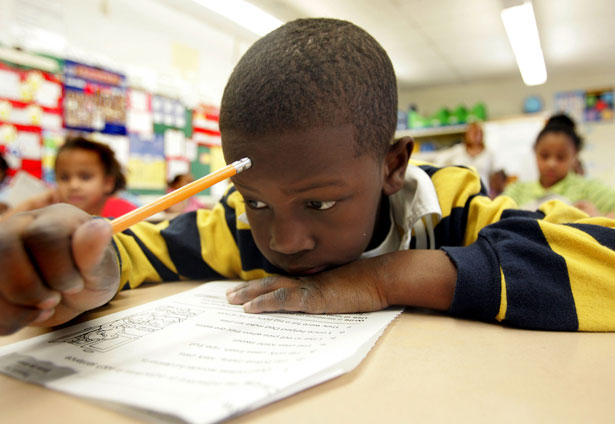 Sometimes, when children feel pressured or intimidated at school or they have not adjusted to staying too long away from home, they become unhappy. However, parents may not be able to tell if their children are not happy at school. Here are 5 signs that your child is not happy at school.
READ ALSO:Sexual Education: What To Teach Children Between 2 – 5
1. Bed-wetting and thumb-sucking. When your child, who has been potty trained, suddenly reverts to bed-wetting and thumb-sucking, chances are he is unhappy about something happening at school. Rather than getting angry at the child, you should be sympathetic to his plight and either talk to him or role play in order to find out what is wrong. You could also talk to your child's teacher to find out what he is dealing with at school. Cuddles and hugs will go a long way in helping a child in this situation.
2. Tantrums. If your child suddenly begins to throw tantrums at home, it could mean that he is not happy at school. The child, who feels intimidated at school either by other kids or the authority, takes out his "frustrations" at home. If you find that your child is constantly acting this way, you should ignore his tantrums as much as possible, acknowledge his feelings and use hugs, kisses and praises to reward his good behaviour. That way, your child becomes eager to please you and will stop throwing tantrums.
3. Frequent "sickness". This is another obvious sign that your child is unhappy at school. If your child frequently complains of being ill without showing any physical signs or symptoms of illness, then it may be that he is reluctant to go to school. As a parent, you should not indulge your child and keep him away from school but talk to him to find out what is wrong.
4. Eating problems. They are more common in older children or children in their early teens. When children suddenly start to eat too little or too much or generally develop unhealthy eating habits, it may be that they are not happy at school. You should not force your children to eat full meals but encourage them to eat small, healthy snacks that would keep them going. You should also offer a sympathetic ear to your children and talk to their teachers if possible.
READ ALSO:Do Children In Nigeria Spend Too Much Time In School? Twitter User Expresses Concern
5. Becoming withdrawn. This is also a sign that your child is unhappy at school. If your normally playful child becomes withdrawn  and talks less, then he may be unhappy about something at school. You should not be critical or accusatory and you should not force them to talk. Instead, be patient with them and ask if they need your help with anything at school.